De Blasio's New Headache: Sandy Recovery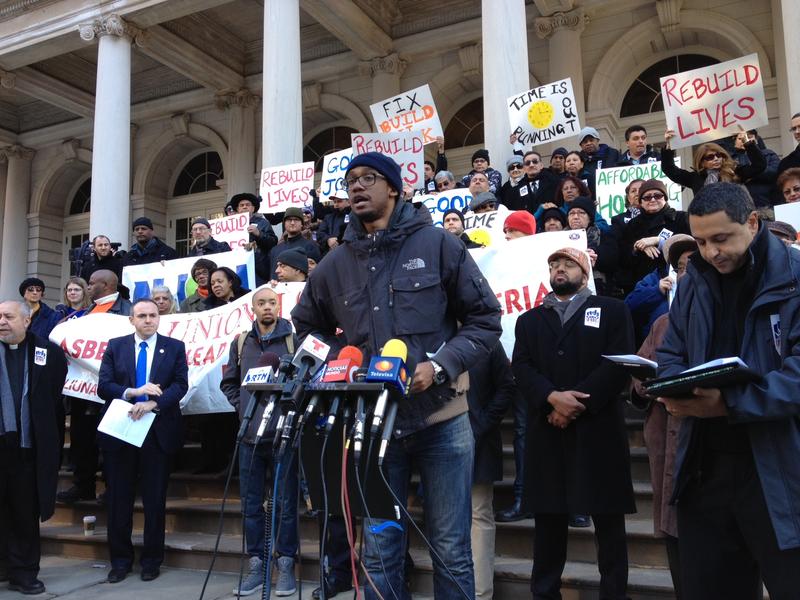 New York City's troubled Sandy recovery program, Build it Back, unofficially became Mayor Bill de Blasio's problem Monday.
That's when two Sandy-related groups, the Alliance for a Just Rebuilding and Faith in New York released a report showing that no homes in the city had been repaired with money from the federal Department of Housing and Urban Development so far.
Several dozen members of those groups gathered on City Hall steps and chanted, "Build it back now," urging the new mayor to accelerate the program that had faltered under his predecessor.
A few hours later at a separate news conference on Staten Island, de Blasio said he would announce a plan "in the coming weeks" to revamp the program — repeating a promise he has made at least twice in his first eight weeks in office.
While he offered no details about what he would change, the new mayor did give his lengthiest analysis to date of the problems facing Build it Back, praising the Bloomberg administration for getting the program off the ground while also suggesting his predecessor had allowed Sandy victims to become buried in red tape.
"We have to break down some of the normal bureaucratic procedures and find a way to provide a kind of leadership that transcends business as usual," de Blasio said. "And from my layman's point of view, not enough of that has happened, and too many people are suffering."
De Blasio also said he would take a "very hands-on role" in speeding the recovery process.