Sandy Recovery Costs Up 50% and City Calls That a Victory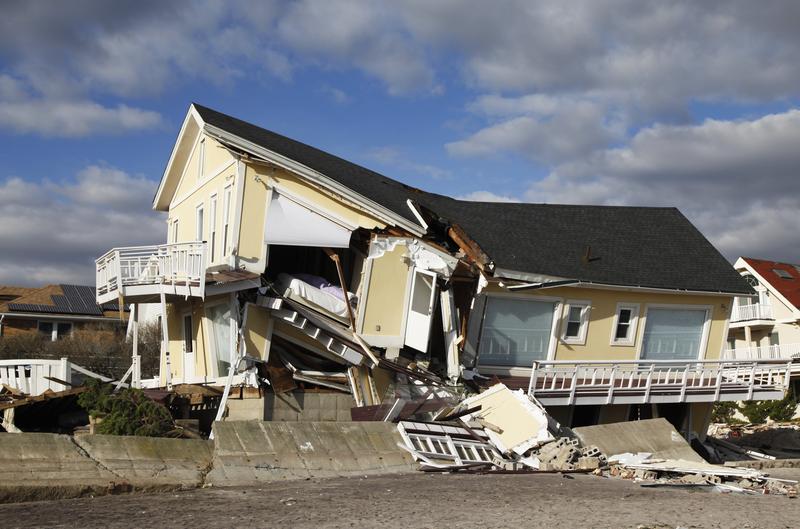 The costs of pushing papers in the name of Sandy rebuilding have increased by more than 50 percent over the city's initial expectations.
Yet, the strangest thing about this story may be that the de Blasio administration considers that rate of inflation a victory.
Under then-Mayor Mike Bloomberg, last July the city inked a deal with a consortium of four outside contractors for $50.2 million to process the thousands of applications for the Build It Back program, which uses money from the $48 billion Sandy federal aid package to repair damaged privately and publicly-owned housing.
On Tuesday, Mayor Bill de Blasio announced that he is breaking that contract into pieces that will total $77 million.
But it could have been much worse. Two of the companies had all but finalized contract amendments in the latter half of last year that would have pushed the costs even higher — to nearly three times the original contract price, according to Build It Back director Amy Peterson. She said some of those costs were legitimate because federal requirements were more onerous than expected. But Peterson said she was able to tamp down the total increase by realigning duties and eliminating some tasks.
"People didn't know what we were going to need when we bid out these contracts and so all of these things got added on over time," she said. "And it was only now that we were able to say this is what we want, and this is how the city is going to manage this, and this is how we will move forward."
As part of the latest renegotiation, Peterson said the city will terminate its agreement with the lead contractor, the Philadelphia-based Public Financial Management, which was supposed to manage the project. Instead, city employees have taken over the oversight role, she said, which has both saved money and reduced bureaucracy. 
PFM was originally slated to receive more than $4 million but now will get about $2 million, she said. WNYC previously reported PFM was no longer playing a role in the day-to-day operation of Build It Back.
According to the mayor's office, another contractor, the San Francisco-based URS Corp., was expected to get nearly $20 million for running the customer service operation, according to the July 2013 contract. That amount was headed towards $75.9 million under an amendment and has been brought back to $40.4 million.
Solix, a New Jersey company that checked applicants' eligibility for the program, was due to receive $9.9 million, then $48.5 million. Now, the de Blasio administration has offered $23.3 million.
The latest iterations of the contract have not been finalized, and Peterson said they will expire next summer, after which some additional services may be required. A spokeswoman for PFM said the company could not comment. URS and Solix did not return requests for a response.
A fourth contractor, the Center for New York City Neighborhoods, has not been affected by the amendments or the latest pull back. The non-profit organization headquartered in Manhattan is expected to continue to receive up to $13.5 million for providing financial counseling to homeowners.
The city also announced Tuesday that it had begun repairs on 535 Sandy-damaged homes, beating the mayor's goal of reaching 500 construction starts by Labor Day.