Sandy Minute-by-Minute: 5 PM, Picking Up the Mail on an Empty Lot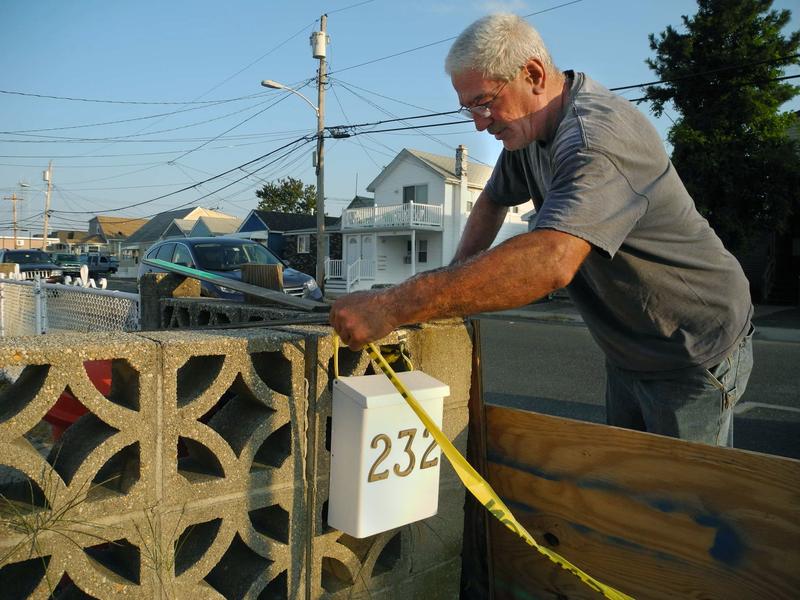 Sandy impacted the lives of thousands of people a year ago today. For Lambros Vlachakis, it's around 5pm that he thinks about it the most. That's when he hops in his truck and drives from his rental in Toms River across the bridge, to Seaside Heights, New Jersey. He pulls up to the empty gravel lot where his home sat before Sandy damaged it beyond repair.
All he has there is a mailbox, there is nothing else left on the property. "I don't know why I do it. I just have to do it," he said. "I want to go home. I want to go home and stay home. At least I can say I go home every night, just to check the mail."
To listen to the whole piece about Vlachakis, click on the audio link.