Sanctuary Restaurant Movement to Protect Workers, Immigrants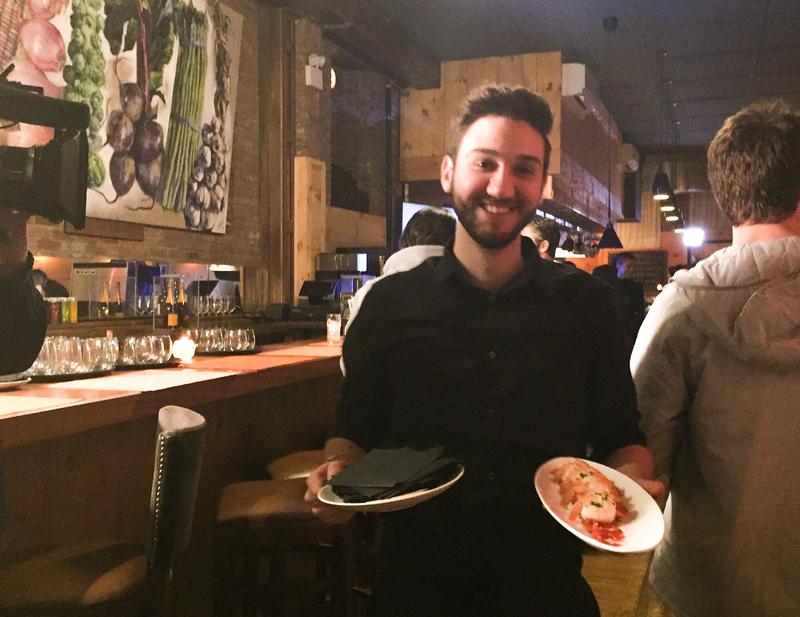 Restaurant owners were having trouble finding workers even before the presidential election. Then President Trump got elected.
"We're already going through the worst labor shortage in this industry, it's a terrible time to be talking about deportation and hate against our workers," said Saru Jayaraman, co-founder of advocacy group Restaurant Opportunities Centers United or ROC United.
The group teamed up with Latino rights group Presente to launch Sanctuary Restaurants. Establishments that designate themselves as Sanctuary Restaurants put up signs that declare their dedication to being anti-discriminatory. They also openly support workers and offer training to work place rights. The restaurants also agree to be 'safe spaces' for immigrants and L-G-B-T-Q workers. 
According to 2016 estimates from the Bureau of Labor Statistics, about a third of the restaurant and food workforce is Asian, Hispanic and Latino.
"I hear the scuttlebutt in the hallways, where immigrants are talking about people separating families, people coming in the middle of the night," said James Mallios, part owner of Amali restaurant on the Upper East Side.
He said he's joining the Sanctuary Restaurants movement to do all he can to support his colleagues in the kitchen.
The movement is supported by the New York City Hospitality Alliance, but the National Restaurant Association has not.