A Pledge to Fight NYCHA Crime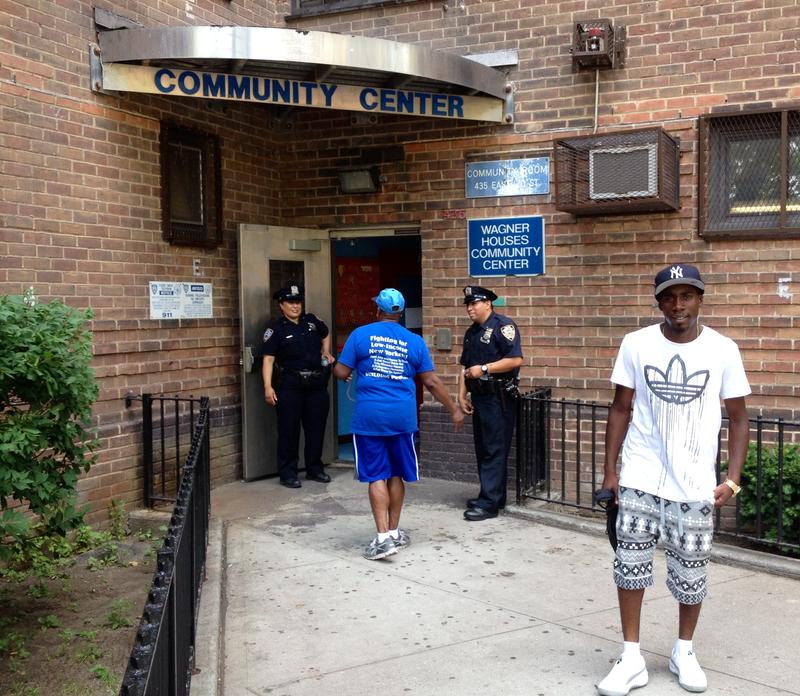 New York City Mayor Bill de Blasio announced a $210 million plan to fight crime at 15 of the city's most crime-ridden public housing developments across the city. He spoke Tuesday in a cramped, multi-purpose room in one of those developments, the Wagner Houses in East Harlem.
De Blasio's security plan will deploy more police officers, make physical improvements like better lighting and more surveillance cameras, and extend the closing time of housing community centers from 6 p.m. to 11 p.m.
"We are making investments in our public housing – investments that should've been made long ago, but we're making them now," said de Blasio, who was joined by phalanx of administration officials and local elected leaders.
Crime has dropped slightly city-wide since the start of 2014, but there has been a 31 percent increase in shootings and other high-profile violent crimes in public housing developments. Those crimes include the stabbing death of a 6-year-old boy, Prince Joshua Avitto, at the Bouelvard development in East New York, Brooklyn.
The city is deploying the new safety measures first to the 15 NYCHA developments that account for nearly 20 percent of all violent crime in public housing, the mayor said. Those developments are: Boulevard, Brownsville, Bushwick, Butler, Castle Hill, Ingersoll, Patterson, Polo Grounds, Queensbridge, Red Hook, St. Nicholas, Stapleton, Tompkins, Van Dyke and Wagner.
Much of the money newly devoted to New York City Housing Authority development safety had previously been announced by the mayor, including $122 million toward policing that was part of the fiscal 2015 budget announced last month.
But the plan also includes $15.6 million for community programs, including expanded hours at 107 of the NYCHA community centers.
Less than a year ago, candidate de Blasio spent a night sleeping at an apartment in the Wagner Houses, along with the other Democratic mayoral candidates. Now that he's mayor, residents in the 1950s-era complex welcomed the new measures.
Loretta Parker, 54, said she was particularly looking forward to better lighting. "I can't sit outside, because I don't know who might rob me...bust me in my head — anything," she said.
Geraldine Richards, a secretary with the building's tenant association, was one of the residents who met with the mayor after the press conference. Afterwards, the 68-year-old said she hoped that assigning more housing officers the same "beat" might improve how the officers treat the people who live there. "Not everyone is the same in the projects," said Richards.