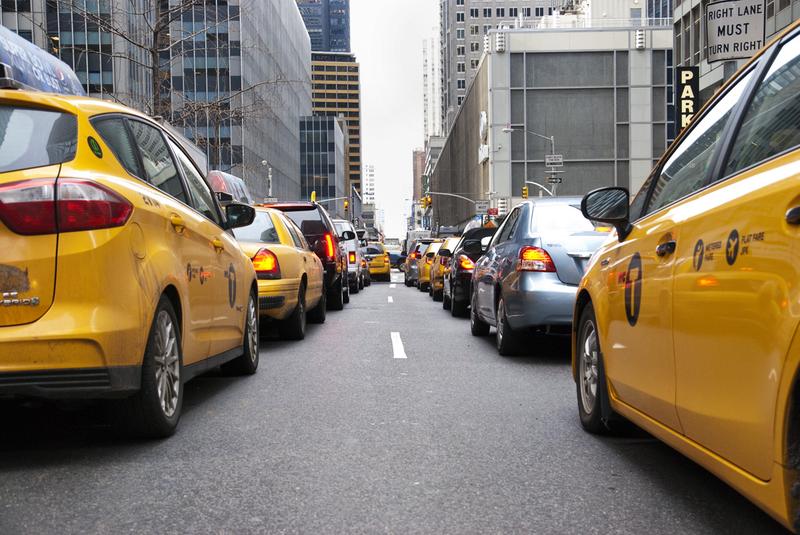 Federal regulators are moving closer to mandating automakers manufacture cars that can talk to one another to prevent crashes.
The technology, known as vehicle-to-vehicle communications, would operate on a radio spectrum dedicated by the FCC for this purpose.
Speaking at the U.S. Department of Transportation headquarters, Secretary Anthony Foxx said the new rules will change driving as we know it. He called it a "moon shot" that could reduce non-alcohol related car crashes by 80 percent.
"The potential of this technology is absolutely enormous," Foxx said, but he steered clear of discussing a timeline for implementation.
Neither Foxx nor the acting administrator of the National Highway Traffic Safety Administration, David Friedman, could say whether the vehicle-to-vehicle technology will increase significantly the cost of buying a car, deferring to a research report that is due out in the coming weeks. But Friedman labeled the DOT's announcement to move forward on the technology historic.
"We will look back at this moment in history as one in which....the historic arc of transportation safety (further bends) in favor of preventing injuries and saving lives," Friedman said. "Now is the time to begin to take action to make these safety technologies available to the hundreds of millions of American drivers across our nation."
Vehicle-to-vehicle technology operates on a band a similar to Wi-Fi and allows cars to constantly communicate with each other. It would know how fast other vehicles are going and in what direction, sending a warning to drivers who are about to collide with another car or pedestrian. DOT has been testing the system in 3,000 vehicles in Ann Arbor, Michigan.
Although the FCC has dedicated the bandwidth to the car safety technology, automakers are concerned other industries may encroach upon the limited airwaves and have asked the FCC to commit to protecting it.
Scott Belcher, who heads the Intelligent Transportation Society of America, a group that represents automakers as well as government transportation agencies, said car companies would take the lead on implementing vehicle-to-vehicle technology just as the industry has with the work on autonomous, or self-driving, cars.
"I think you will see automobile manufacturers trying to get a competitive edge and I think you will see some manufacturers come out sooner than the rule making with the new technology," said Belcher, who said the cost would not be prohibitive for consumers.
"We're talking about hundreds of dollars, not thousands of dollars."
Sec. Foxx was unable to provide a specific timeline for the rollout of the proposed mandate or when consumers might expect to see the technology standard in new cars.
"We hope, following the submission of the research paper, to potentially publish an advanced notice of proposed rule-making, which would set off a rule making process," Foxx said. "But our goal is to try to get this pushed as far along the pathway of an actual rule as we can within the time we have in this administration. I do think you will see industry engaging with us very closely on this."