The Takeaway
Deadly Roads Lead Families on Search for Safer Streets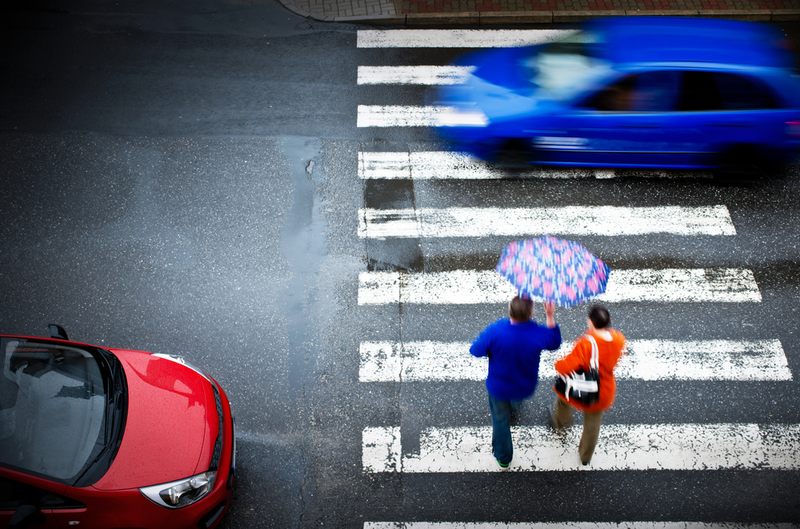 Click on the audio player above to hear this interview.
According to the U.S. Department of Transportation, a pedestrian was killed every two hours and injured every seven minutes in traffic crashes during 2013. That totaled 4,735 deaths and 66,000 injuries. 
This Sunday, the family members and loved ones of 400 traffic crash victims will be marching to the United Nations as part of the 10th annual World Day of Remembrance for Road Traffic Victims.
Samara Daly, a member of Families for Safer Streets, will be among them. Families for Safer Streets is an organization based in New York City that's dedicated to curbing aggressive or reckless driving on the city's streets. Daly joined the organization after a morning last April when she picked up the phone to hear paramedic telling her that her husband was being rushed to the hospital.
Families for Safer Streets is a branch of Transportation Alternatives. Caroline Samponaro, deputy director of Transportation Alternatives, says the organization's mission is "to reclaim New York City's streets from the automobile and to promote bicycling, walking, public transit."
The first step in doing that, she says? Changing the way we thinking about traffic crashes by no longer calling them "accidents."
What you'll learn from this segment:
The most common circumstances surrounding traffic deaths and injuries.
Why advocates have started the #CrashNotAccident campaign.
What are the biggest hurdles to making a meaningful reduction in traffic fatalities.