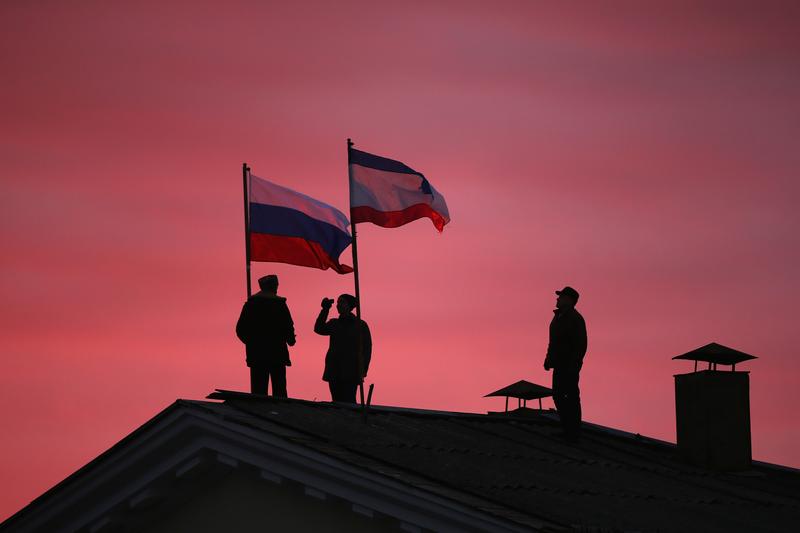 In defiance of the United States and Europe, Russian President Vladimir Putin has declared his intention to make Crimea a part of the Russian Federation. The deceleration by Putin comes just hours after he submitted legislation to begin the process of annexation after Crimean residents voted to secede from Ukraine.
"Crimea has always been an integral part of Russia in the hearts and minds of people," President Putin declared in remarks that reached deep into Russian and Soviet history to justify the move. "That faith has been preserved and passed on from generation to generation."
Though they were under the watch of Russian troops, Crimean residents voted for independence and asked Russia to annex it. Some Crimean residents are shouting to the world that Mother Russia is back—and the U.S. should pay attention.
"I think Americans are thinking that Russia is on the level of 1991, a country you can use as a doormat," Crimean resident Vladimir Dudkov told the Associated Press. "Russia's not like that. It's a country that's starting to dominate the world and Americans should understand that. They are slowly dying—their economy and democracy."
See Also: Will Crimea's Vote Trigger a Global Showdown?
Despite the apparent faith Crimean residents like Dudkov have in Russia, the news of the region's impending annexation is getting a more complex response from Ukraine's neighbors. On Monday, Vice President Joe Biden traveled to Eastern Europe for several days of meetings with the leaders of Poland, Estonia, Lithuania and Latvia, to address the nervousness they feel about Russia's latest expansion.
Andris Razāns, Latvia's Ambassador to the United States, and Estonia's Foreign Minister Urmas Paet, explain how their nations see the Crimea vote.