The Takeaway
How the Assassination of Russia's Ambassador Could Shape Policy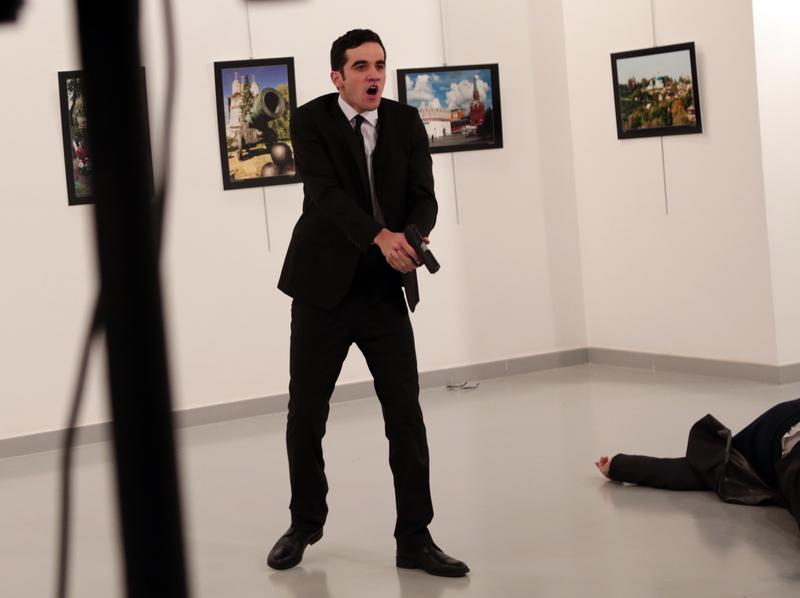 Click on the 'Listen' button above to hear this interview.
Andrey G. Karlov, the Russian ambassador to Turkey, was assassinated in a gallery in Ankara on Monday. His murder came on the eve of a meeting between Russia, Turkey, and Iran, and his assassination has laid a dark cloud over the proceedings.
Karlov served for over 40 years as a diplomat for the Russian government, and is survived by his wife and son. The horrific scene was captured on video and by photographers present at the gallery exhibit. The gunman, who was killed by officers at the scene, was heard yelling "God is great!" in Arabic, and then in Turkish, "Don't forget Aleppo, don't forget Syria!"
The Russian government has called this a terrorist attack and President Vladmir Putin said that the fight against terrorism will be ramped up. Borzou Daragahi, a Middle East correspondent for BuzzFeed News in Istanbul, explains how this attack may influence discussions between Iran, Turkey, and Russia.