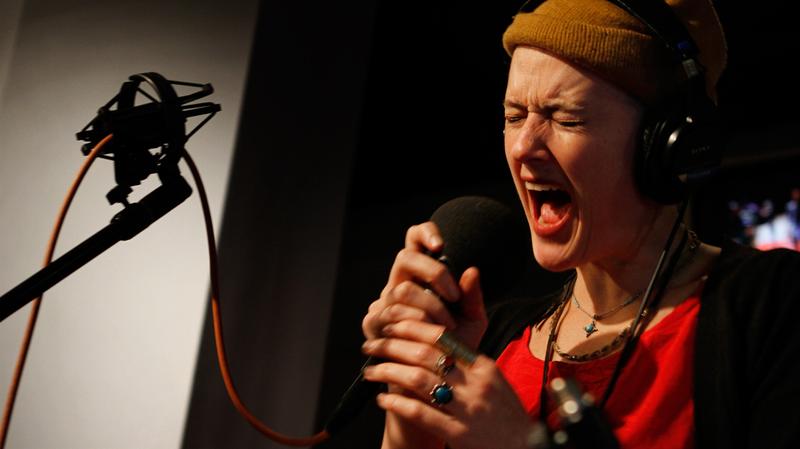 It's practically impossible to resist the infectious dance grooves and cheery pop melodies of Rubblebucket. Fusing together strains of '70s blue-eyed-soul and Afrofunk, synth rock and '90s pop, the Brooklyn band's songs pull from a bit of everything. And every musical element -- rom those crisp guitar strums and funky horn stabs to the swirling synth lines and drum machine hand claps -- adds up to a sound that's undeniably fun.
But it's Rubblebucket's ecstatic live show -- where they often show up with giant robot puppets -- that brings out an extra dose of joy. And considering the band's recent emotional roller coaster -- lead singer Kalmia Traver was diagnosed with Stage 1 ovarian cancer this spring -- the band's love for upbeat music has no doubt become even more important.  
Lead by Traver and Alex Toth, the sprawling seven-piece band has continued performing between Traver's treatments and recently released a great new EP, Save Charlie, which has earned some much-deserved buzz. 
Hear Rubblebucket play a cover version of the Michael McDonald\Kenny Loggins hit "What A Fool Believes": 
Set List:
"Save Charlie"
"Patriotic"
"What A Fool Believes"