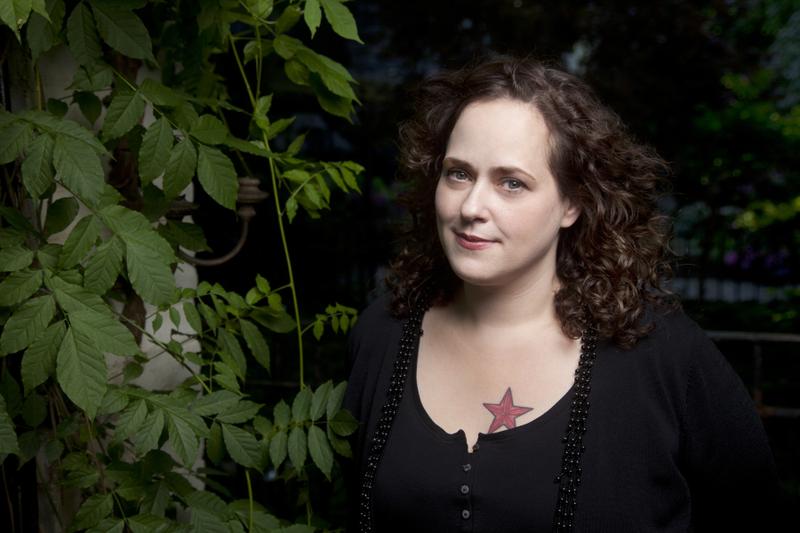 This week's Pick Three comes with a twist! Of lemon, lime, a splash of soda. That's because this Pick Three comes with a beverage pairing courtesy of Rosie Schaap, "Drink" columnist for the New York Times Magazine and author of the memoir Drinking With Men.
"I have strong seasonal tendencies with both music and drink." Schaap says. "For me, autumn is essentially about two things: Spooky old folk songs, and brown liquor." Below are three of her favorite singers, with drinks to match.
On Jean Ritchie's "Lord Randall":
Jean Ritchie hails from the Bluegrass State, so Kentucky bourbon must be drunk with this. Poor Lord Randall probably could've used a few fingers of it himself. Pick something strong, like Wild Turkey's Rare Breed, at 108.6 proof, and drink it neat.     
On "The Poor Murdered Woman" from Shirley Collins: 
I always think there's something so quintessentially English about Shirley Collins, and something so straightforward about her singing. All I want with this is a pint of good English ale, like Wells Bombardier—which was introduced to me by John Stoate, another great English character, and the founder of one of my favorite pubs, the Man of Kent in Hoosick Falls, New York. 
On "Reynardine" from Fairport Convention:
Is he a fox? A were-fox? An Irish outlaw? An ornery mountain man? A little bit of each? We'll never know, and we'll also never know the fate of the maiden with whom he crosses paths. In any case, this obviously calls for absinthe. Use it in a variation on the Sazerac, substituting a smoky Scotch whisky for rye. 

Reynardine Sazerac:

•   1 sugar cube

•   2 1/2 ounces blended Scotch whisky (I use Dewar's white label)

•   2 dashes Angostura bitters

•   absinthe

In an old-fashioned glass, muddle a sugar cube with the bitters and a couple drops of water. Add ice and whiskey and stir well. Strain into another old-fashioned glass that has been chilled and whose interior has been coated with a few drops of absinthe, swirled about.