The Takeaway
Rosa Parks' Legacy is Trapped in a New York Warehouse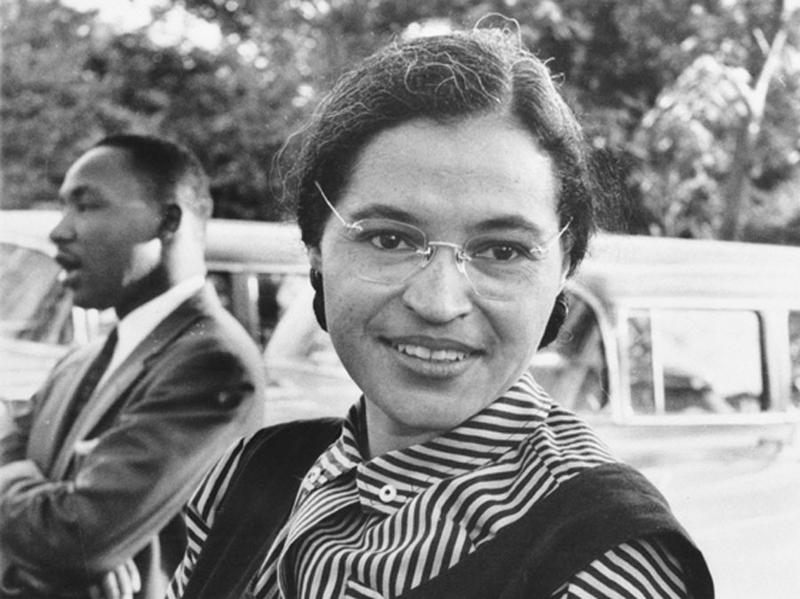 Perhaps the most heralded scofflaw of the 20th century was Rosa Parks. Her 1955 refusal to give up her seat on a bus in Alabama helped to launch the Montgomery Bus Boycott and the Civil Rights movement. 
All year, Americans have commemorated one of the high points of that movement, the Civil Rights Act, which signed into law 50 years ago and ended the legal segregation Parks protested. But amid this celebration, important pieces of Rosa Parks' legacy have remained hidden from public view.
Parks' personal belongings—including her Presidential Medal of Freedom and her letters with contemporaries like Martin Luther King, Jr.—are sitting in a Harlem warehouse, unarchived and untouched. The collection could be worth millions of dollars, and museums are eager to study the memorabilia and display it to the public. 
But Parks' family and friends disagree about what should be done with the collection, and while their dispute continues, the artifacts languish. Steven Cohen joins The Takeaway to discuss the case. He is a lawyer who represents Elaine Steele, a longtime friend of Parks who co-founded the Rosa and Raymond Parks Institute for Self Development in Detroit.