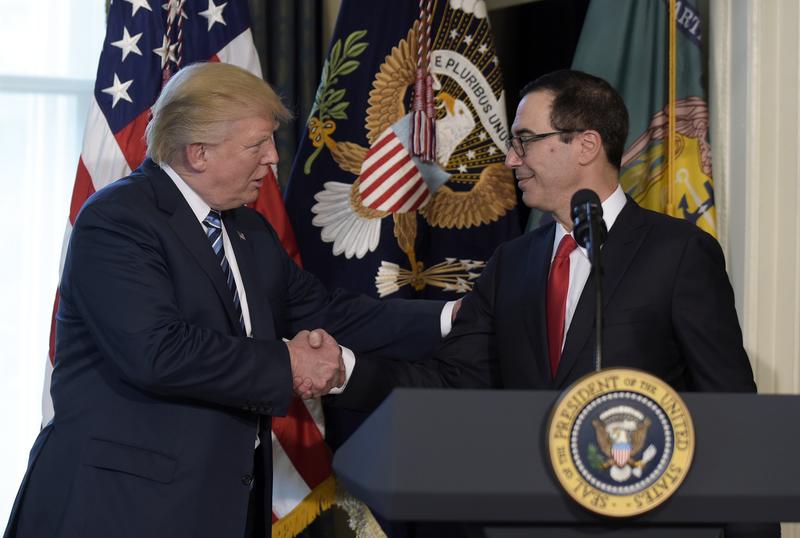 The Trump administration is proposing to revise and change banking regulations that were put in place after the financial crisis. On Monday, the Treasury Department released a report outlining it's plans to do so. This comes after House Republicans last week passed a bill — the Financial CHOICE Act — that would roll back regulations even further.
The bill, which was introduced by the Representative Jeb Hensarling of Texas, would weaken the Consumer Financial Protection Bureau and the Financial Stability Oversight Council and gut the Dodd-Frank financial reform law passed in the aftermath of the financial crash. The bill is headed to the Senate for consideration.
This week on Money Talking, host Charlie Herman talks with Rana Foroohar from the Financial Times and Sheelah Kolhatkar from the New Yorker about the President's plans and the House bill, and what these changes could mean for the economy and consumers' pocketbooks?