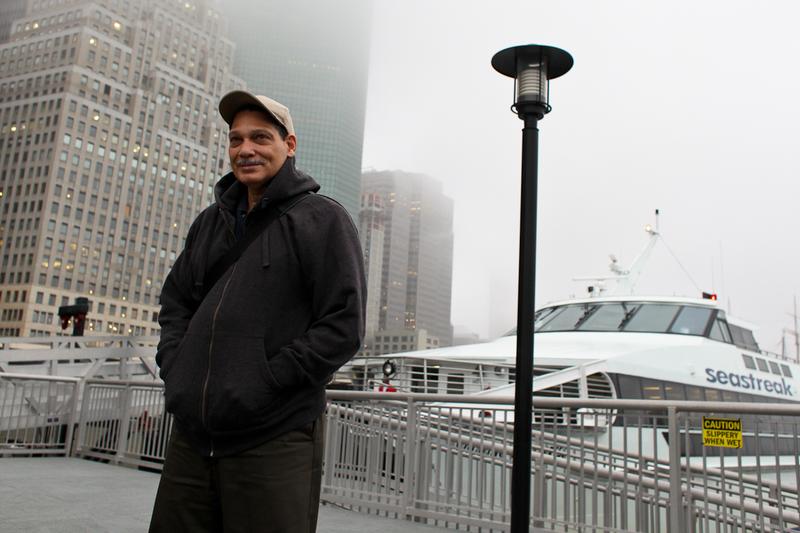 Commuters from the Rockaways who've come to rely on the daily ferry service between Rockaway Beach and Lower Manhattan have been given another lifeline. The city's latest $75 billion budget, approved early Thursday, has extended its costly subsidy of the ferry through October.
Ferry service was created after Sandy when the A train was damaged, and it was later extended to offer R train riders an alternative while service on that line was repaired. Mayor Bill de Blasio extended it yet again in January — but increased the cost of the ride from $2 to $3.50. 
There are about 750 rides a day, according to the city's Economic Development Corporation, which funds the ferry.
Disembarking from the ferry on a recent morning, Al Carfora, 65, admitted its an expensive subsidy, but said the city subsidizes construction of buildings and other projects — so why not support the Rockaways after Sandy? "We've always been the stepchild of the city, it's just another kick in the teeth," he said. "Rockaway is isolated, it's far away, this has been a real shot in the arm for the community, and a nice alternative way of coming into the city. And it's even brought some tourists back to Rockaway during the day."
The city hasn't ruled out another extension of service. "We will continue to examine ridership and seek a sustainable funding stream that can support the $25-$30 subsidy per trip—the highest by far of any public transportation in the city," a spokeswoman for the New York Economic Development Corporation said.