Rochester School Receives Federal Grant to Combat Extremism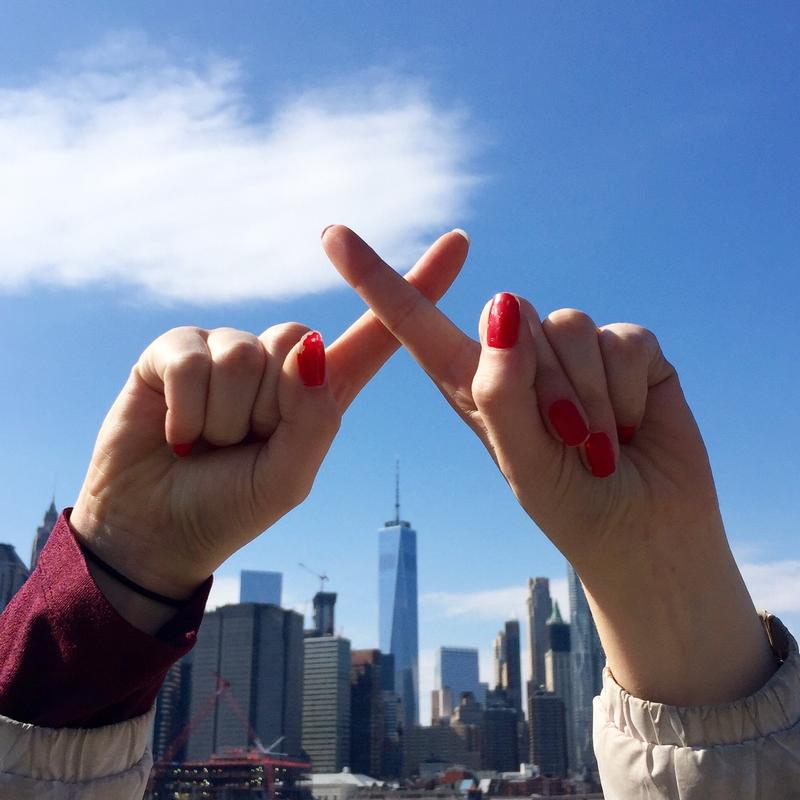 A student project at the Rochester Institute of Technology was awarded $149,000 dollars to fight extremist messaging, making it one of 31 institutions to receive federal funding from a Department of Homeland Security grant program.
The "Countering Violent Extremism" program is the first federal funding for non-governmental organizations and universities specifically to tackle extremist recruitment and radicalization efforts on a local level. Congress allocated $10 million dollars for the grant program last June and issued the first round of awards in January.
According to DHS, the program supports local communities that are combating extremism of all kinds through education and outreach. But critics of the CVE program said it overwhelmingly focused on Muslim extremism which they fear stigmatized Muslim communities, and reinforced negative stereotypes.
'It's Time: #Exout Extremism' began as a student project in Prof. Adriana Bóveda-Lambie's social marketing class at the Rochester Institute of Technology, or RIT. She says the project's main goal was to educate people on the differences between Islam and violent extremism.
The project, which includes a website, Facebook page, and educational outreach campaign to local Rochester high schools, won the Peer to Peer: Challenging Extremism competition run by Edventures and the Department of Homeland Security last June.
Ayni Ali, a Somali Muslim refugee and a student at RIT, told WNYC she thought the project could raise more awareness about Islam as a religion, but was concerned about its exclusively Muslim focus.
"I was like oh no, they're only going to target people that are Muslims or people that are from a certain group, " Ali said. "You know if you read any newspaper, they just think that refugees are ones that are more susceptible to becoming terrorists, or you know, Muslim refugees especially," she added.
Olivia Hauck, a recent RIT graduate who helps lead the project, said the grant would allow her team to expand its educational outreach to schools across New York State, and develop a mobile app for students and educators. Part of the project encouraged high school students to report online promotion of violent extremism, and to engage with peers from different cultures.
"We can go over there and fight, and, do everything like that but I think that the way that you really change people and the way that you really change a person's mind is going to be through education," Hauck said.
She added that the project overall would expand to other forms of extremism but the grant money would go towards counter-messaging of Muslim extremism only because that's what was written in their winning proposal.
Mara Ahmed, a Muslim activist living in Rochester said the 'It's Time: #Exout Extremism' campaign further promoted the idea that Muslims are "waiting to be radicalized, just waiting to be triggered by violence", unless someone de-escalated the situation.
"It creates this very paradoxical situation of Muslims always being connected to terrorism, and yet at the same time Muslims being the primary target of hate crimes and violence in America," Ahmed said.
Faiza Patel, co-director of the Brennan Center's Liberty and National Security program, said although the RIT campaign was well-meaning, many Muslim communities are concerned about the CVE program overall.
In 2014, the White House launched the CVE program based on former President Barack Obama's 2011 national strategy for Empowering Local Partners to Prevent Violent Extremism in the United States. The CVE program is an inter-agency initiative with the Department of Justice, Department of Homeland Security, and the FBI, in partnership with the National Counterterrorism Center.
The Brennan Center is set to release a report this week that finds the CVE program has focused almost exclusively on Muslim communities, and that the program's efforts to denote factors like social anxiety and isolation as pre-terrorism indicators are not only ineffective, but also suppress free speech and freedom of religion.
Patel acknowledged the CVE program also allocated a $400,000 dollar grant to Life After Hate, a group that counters neo-Nazi messaging and rehabilitates white extremists.
"But that's just one small piece of an overall pie that's much larger," Patel said. "And to some extent one would think that they did that deliberately in order to counter criticism that they were focusing only on Muslim communities." 
According to Reuters, sources close to President Trump said he wanted to change the name of the program from "Countering Violent Extremism" to ""Countering Islamic Extremism" or "Countering Radical Islamic Extremism", and no longer target white supremacists groups.
A DHS official told WNYC no decisions have been made about changes to the program.