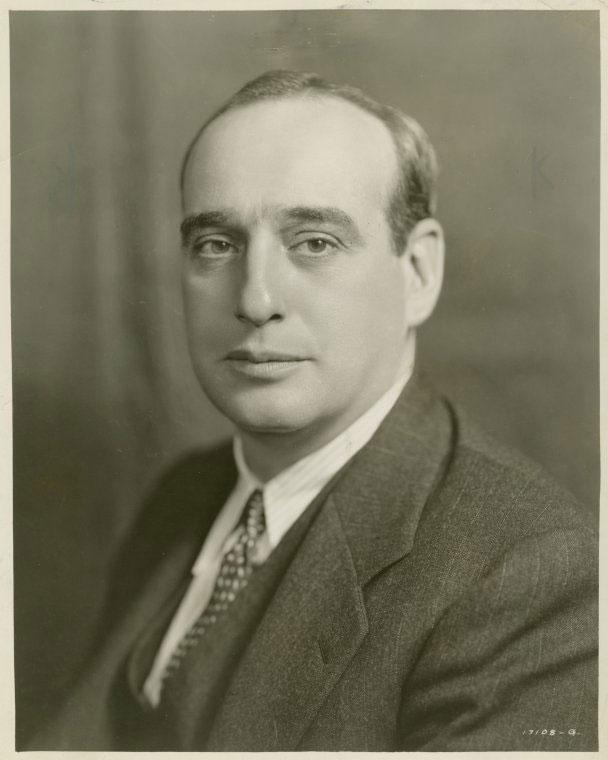 This episode is from the WNYC archives. It may contain language which is no longer politically or socially appropriate.
Robert Moses speaking on slum clearance projects. He speaks often of critics who do not understand the complexities or expense of slum clearance.

"If we are to judge by disclosures of the so-called rattlesnake critics, this conference is either a clinic or a morgue and the speakers are pathologists or coroners muttering over a corpse...."

Few comprehend the thanklessness of our task. The balance of business and industry. The moving of people. It is not to be wondered at that there are charges. More nonfeasance than malfeasance.

"It is astounding that anyone in local elected or appointed office, anyone with capital and places to risk it, any cooperative group, any prudent conservative bank or loaning agency not compelled to do so, is willing to run the gauntlet and brave the brick bats, rotten eggs and dead cats on the way to slum clearance."

Those of us who have survived, are clothed in the armor of a rhinoceros. Do not assume that what works in a town of 50,000 will work in NYC. You have to snare sponsors first. Reference to the clearing of Lincoln Square area for Lincoln Center. We need less red tape from Washington. We need lower interest rates. We need reliable sponsors for high rental housing. We need more non-profit co-op housing for middle-income housing.

We need low rental subsidized housing for those removed in clearance projects. Need at least 75 million dollars annually for incoming immigrants. A middle income facility for 25,000 people could be done at the end of the tracks in Jamaica, (Queens). The FHA is the best vehicle for housing.

Postwar housing crisis: "Angry veterans and their hysterical families wanted a roof over their heads and didn't care a damn how they got it or what it cost ....to hell with the book of rules." In this period speculators made too much money. Others lost. The government didn't lose a cent. "The emergency work of this world is not done either by critics or or constipated comma chasers." There are isolated cases of bad planning in those days. But overwhelming amount of building was good. "You can't fight a depression with cream puffs."
Audio courtesy of the NYC Municipal Archives WNYC Collection
WNYC archives id: 8356
Municipal archives id: LT7965