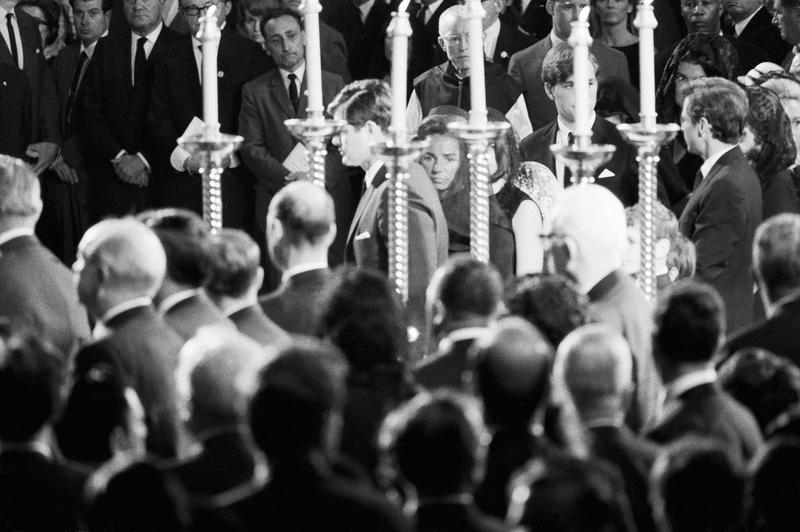 This episode is from the WNYC archives. It may contain language which is no longer politically or socially appropriate.
Opens with tone.

Various reporters speak, Bill Greenwood (ABC Radio) at Arlington National Cemetery describes the scene.

The train carrying the body of Robert F. Kennedy from New York to Washington D.C. was delayed because two people were killed on the tracks.

Jim Russel describes the funeral route along Congressional Avenue, he mentions the thousands waiting to pay their respects to Kennedy.

Art MacAloon in New York reports on from New York at St Patrick's Cathedral, audio from Ted Kennedy's eulogy and Richard Cushing blessing the coffin. Andy Williams sings "The Battle Hymn of the Republic."

John Bernet reports on the security measures being taken for the funeral.

Report on Resurrection City and the Poor People's Campaign. The camp is visible from the funeral site.

Announcement that the assassin of Martin Luther King, James Earl Ray, captured in London.

More reports follow, then description of the burial.
Audio courtesy of the NYC Municipal Archives WNYC Collection
WNYC archives id: 8292
Municipal archives id: T4901