The Takeaway
Putting Together the Puzzle Pieces of JFK's Legacy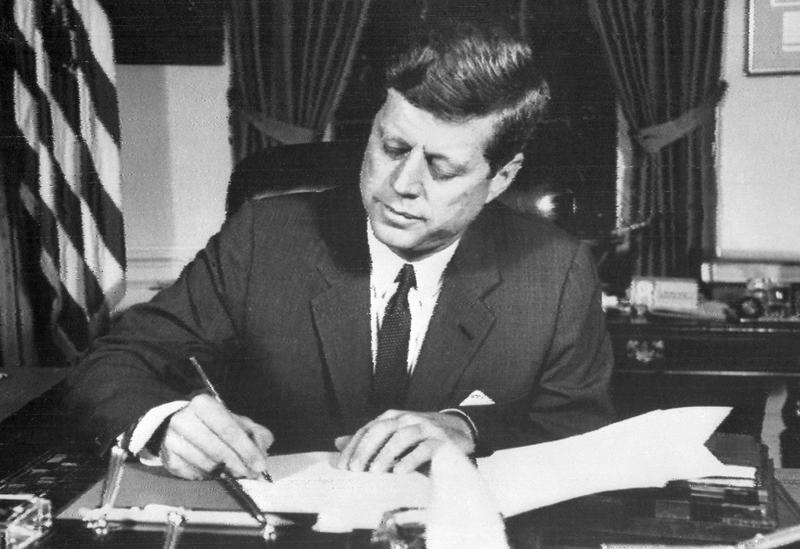 On November 22, the nation will pause to reflect on the 50 years since the assassination of President John F. Kennedy.
Elected at the age of 43, Kennedy took office as the youngest president in history. With just a few years in Washington under his belt,  some say Kennedy came in unprepared, leading to the bungled Bay of Pigs invasion and his commitment of troops to Vietnam. But Kennedy still managed to guide the nation through one of its darkest hours, the Cuban Missile Crisis in October 1962.
As historian Robert Caro says in "American Experience: JFK," a new documentary by Takeaway partner WGBH, "We will never know whether he would have been a great president—I'd bet on him, but we didn't have that chance."
In the wake of Kennedy's untimely death, we are left with puzzle pieces that do not make a complete picture of a presidency. 
Caro, the author of "The Passage of Power" and "Dallas: November 22nd, 1963" and a contributor to "American Experience: JFK," believes that while Kennedy had charisma, it was Lyndon B. Johnson that really made the JFK legacy. Without LBJ's work on civil rights and other domestic issues after Kennedy's death, Caro says our 35th president would never have attained his near-mythical status.