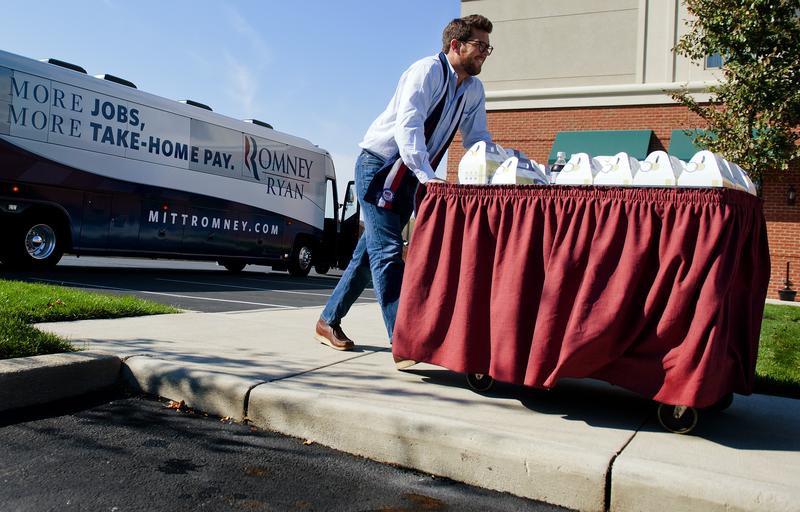 Click on the audio player above to hear this interview.
The Takeaway's newest series, "Road Warriors: Life on the Campaign Trail," examines the world behind political campaigns. From prepping opponents to finding the perfect camera angle, there is an entire industry that exists to make modern campaigns work.
In a number of interviews conducted by Takeaway Washington Correspondent Todd Zwillich, we're exploring the different roles, parties, and campaigns of recent cycles. The series also examines the question of motivation and artifice: Is this industry the best system for a modern democracy? 
The first installment of our "Road Warriors" looks at the role of the "advance" team. Long before a candidate ever jumps on stage to screaming crowds, the advance team comes in to make sure that everything goes exactly right.
And that means people like Charlie Pearce are in control ahead of the candidate, making sure that they appear picture perfect in front of voters. He's worked on the advance teams of Mitt Romney, John McCain, and Sarah Palin.
See Also: Charlie Pearce Steals Mitt Romney's Tie
Pearce is currently a consultant with Pathfinder.GOP, and working with the Chris Christie campaign. He says that an advance team has to think of everything—from internet connection to drapes.