Rivera Avenue Unveiled at Yankee Stadium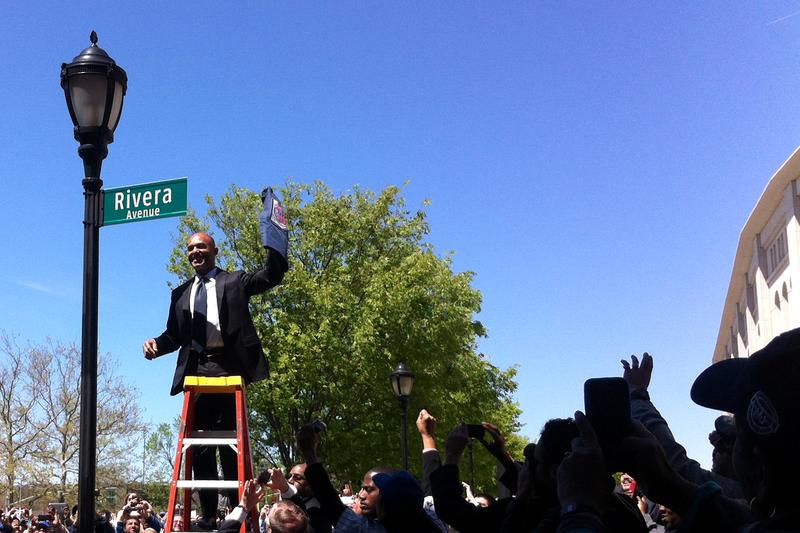 A fan campaign to name a street after the retired Yankees pitcher Mariano Rivera ended in victory on Monday. 
Number 42 climbed a ladder to reveal the new street sign on the southeast corner of Yankee Stadium. 
Rivera thanked the team for allowing him to play with them, but he said, to cheers from a crowd of fans, including local business owners and school children, "The most important is you guys. You guys, the fans, made this possible. You guys allowed me to play the game that I love, and you guys were here for 19 years for me day in and day out."
Rivera was the most successful closing pitcher in baseball history thanks to his signature pitch: the cut fastball.