The Takeaway
World Cup Rivalry Rematch: NYC Immigrant Weighs in as His Countries Compete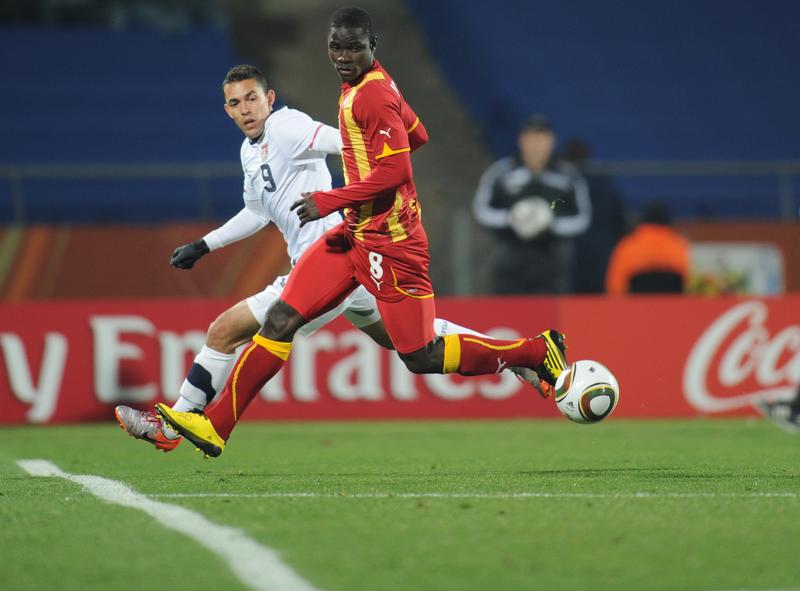 UPDATE: Ghana Vs. Team USA: A Misguided Prediction
Back in 2010, Ghana narrowly knocked the U.S. team out of the World Cup. Four years later, this rivalry will be reignited again when these two teams face off tonight.
Watching the game from a cultural capital like New York City presents an unique opportunity to experience global rivalries and passion up close. Some fans, however, have been left feeling divided, especially when the team they love goes up against the country of their origin.
Robert Asare-Akoto, a New Yorker and lifelong soccer fan, moved from Ghana to New York City seven years ago. He joins The Takeaway to discuss how he's gearing up for Monday night's rivalry. 
Let us know where you will be watching the World Cup—help us map out the bars, restaurants and other places where you and your fellow fans will flock.