Rikers Documentary Examines Life Behind Bars Through Eyes of Inmates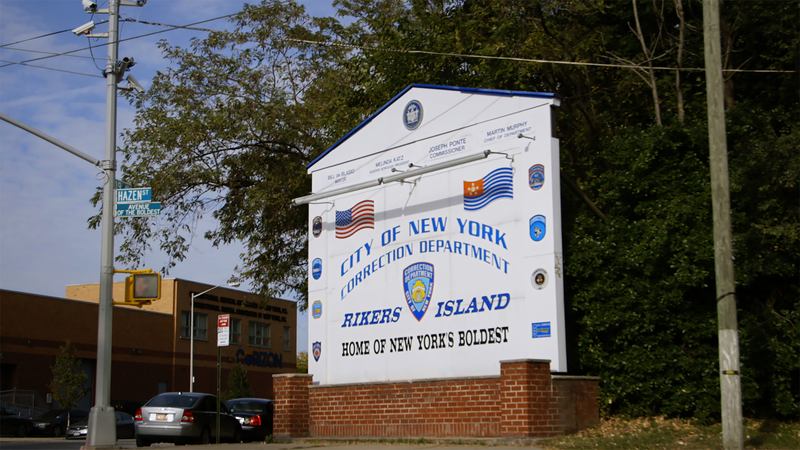 A new documentary out this week lays bare life on Rikers Island, the troubled jail complex in New York's East River.
The film is told through intimate interviews with former inmates. One of them, Barry Campbell, says that Rikers should be an antidote to a life of violence on the streets, but instead, inmates often have to fight to survive.
"Every time I turned around, someone was getting cut or stabbed," he said. "There was no rhyme or reason for it. It was total chaos, it was violence."
Campbell's story and others like it are at the heart of "Rikers."
"We've come to see criminals — that word, criminal — as not human," said filmmaker Marc Levin. "Our effort here was to re-humanize the people who we send there and who we pay to keep there."
In June 2015, the city agreed to a settlement over abuses at Rikers, including far-reaching reforms, like the appointment of a federal monitor, restricting the use of force by guards, and the installation of thousands of surveillance cameras at the jail.
Former Chief Judge Jonathan Lippman heads up the Independent Commission on New York City Criminal Justice and Reform, tasked with deciding the future of Rikers — which may include closing it entirely.
"It really is an accelerator of human misery," Lippman said. "People come out worse than when they went in."
In this interview, WNYC's Jami Floyd talks with Levin and Lippman about Rikers Island.
"Rikers" airs on WNET 13 at 10 p.m. Nov. 15 and again on Nov. 20.
You can also stream the documentary online beginning at 10 p.m. Tuesday, Nov. 15.