The Takeaway
Running Mate Reconnaissance: What We Know About the VP Candidates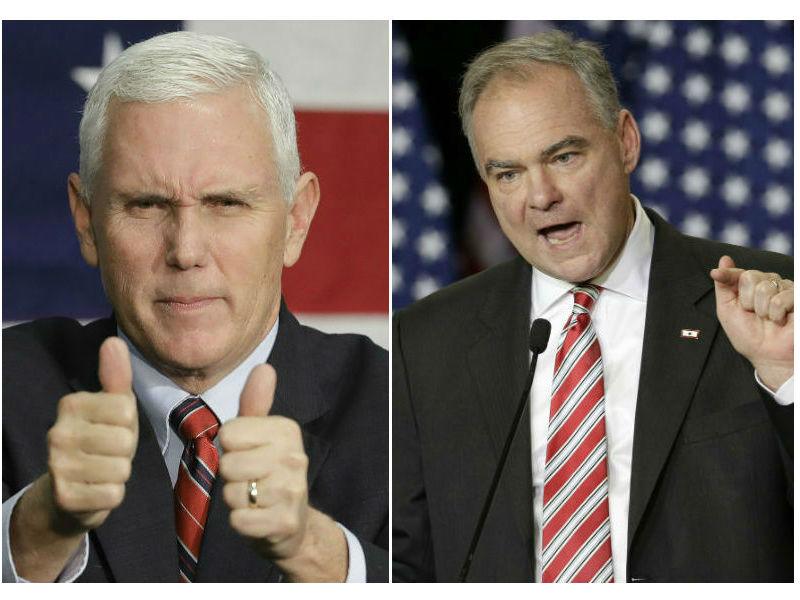 Tonight, the one and only vice presidential debate of the 2016 election cycle will air on prime time television. Elaine Quijano of CBS News will moderate, and with just 34 days left on the campaign trail, voters are finally getting a chance to meet Tim Kaine and Mike Pence. The politics and personalities of these men have been largely overshadowed by the drama, gaffes, and jabs exchanged between their running mates.  
Kaine, a U.S. senator from Virginia, is a moderate Democrat like former Secretary of State Hillary Clinton. He also speaks fluent Spanish, is from a swing state, and has strong ties to the African American and white working class voters.
Mike Pence — Donald Trump's VP pick — is the first-time governor of Indiana and a former congressman, and is a self-described "Christian, a conservative and a Republican, in that order." Though he received wide criticism for his stance on religious freedom, his role in Trump's inner circle is to reassure social conservatives and members of the establishment GOP that their values are not disposable.  
Where do the vice presidential candidates stand on the issues? Dr. Bob Holsworth, managing principal of Decide Smart and founding director of the Center for Public Policy at Virginia Commonwealth University, and Niki Kelly, Indianapolis Bureau reporter for the Fort Wayne Gazette, weigh in.