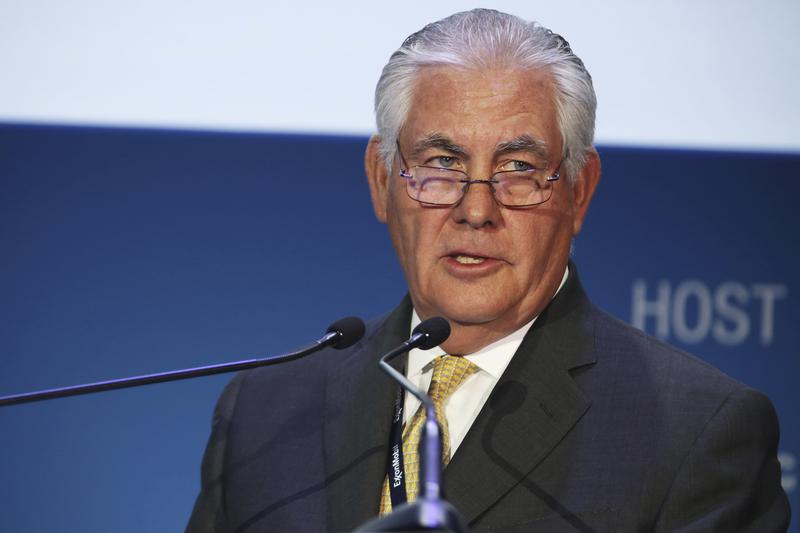 Rex Tillerson, the former chairman and CEO of Exxon Mobil and President-elect Donald Trump's choice for secretary of state, is at the Senate today testifying at his confirmation hearing. In his 10 years as the head of Exxon, he negotiated oil and gas rights with 22 countries, some of them dictators and regimes with poor human rights records.
Tillerson will face questions about conflicts of interest. Lifting sanctions on Russia could mean big revenues for Exxon and its shareholders, as both sides work to develop oil and gas properties in the Arctic.
But Suzanne Maloney, a former Middle East advisor for ExxonMobil and currently the deputy director of the Foreign Policy Program at the Brookings Institution, says Tillerson is the right man for the job.