The Takeaway
Remembering the Legacy of Nat Turner's Slave Rebellion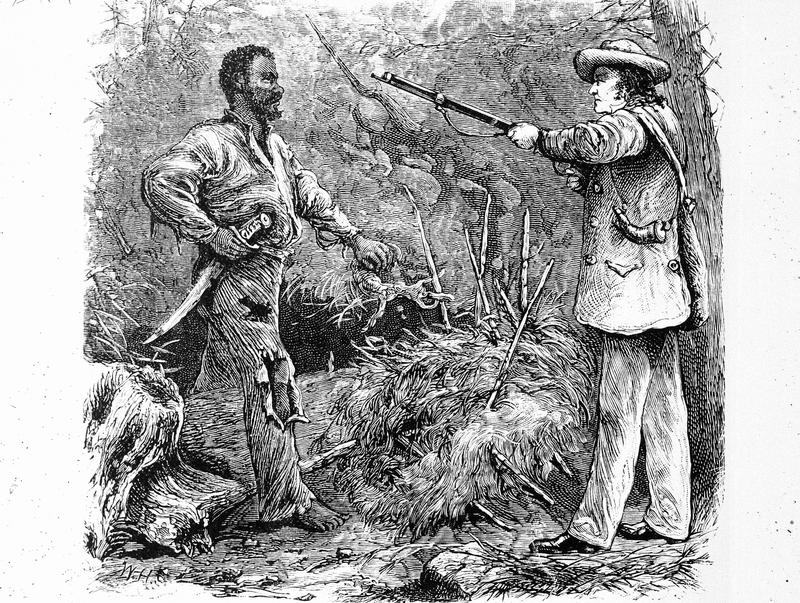 Click on the 'Listen' button above to hear this interview.
On August 21st, 1831, the south's most violent slave rebellion unfolded over a 48 hour period in Southampton County, Virginia. Led by Nat Turner, the rebellion, also known as the Southampton Insurrection, left upwards of 65 whites dead. In the aftermath, the state executed 56 people and close to 200 African-Americans were killed by white militias and mobs.
Turner was captured two months later and sentenced to death. His confession, as given to his attorney Thomas Ruffin Gray, was later put into writing and published as "The Confessions of Nat Turner: The Leader of the Late Insurrection in Southampton, Virginia." In 1967, writer William Styron would draw both critical acclaim and outcry for his novel of the same name, which opponents said upheld stereotypes and misrepresented the historical record.   
Now, 185 years later, a new interpretation of Nat Turner's history will be portrayed this fall with the movie "Birth of a Nation."
Kenneth S. Greenberg is distinguished professor of history at Suffolk University in Boston, Massachusetts. He has written extensively on Turner and co-wrote and co-produced the documentary "Nat Turner: A Troublesome Property." He has edited the forthcoming second edition of the "The Confessions of Nat Turner." Click on the 'Listen' button above to hear our full interview with Professor Greenberg.