Review: In 'Plenty,' a Woman, and a Country, Fall Apart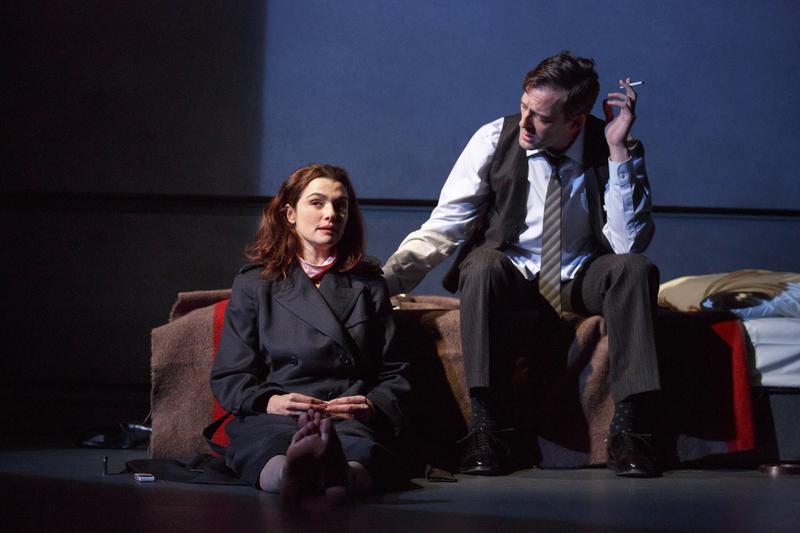 Peace and plenty — that's what the British expected for their people after World War II. But in David Hare's ironically-titled 1978 play, "Plenty" is not what the British get.
Instead, in Hare's telling, Britain slid quickly toward corruption and disillusionment. That fall is mirrored by protagonist Susan Traherne (Rachel Weisz), a former French Resistance courier-cum-diplomat's wife who is so frustrated with the crooked complacency of her post-war country that she tumbles into madness.
It's a complicated play, told as a shattered, out-of-order narrative. It can be tough to know what's happening.
This production, directed by David Leveaux, certainly doesn't make it clear. There are few anchors to let us know when, exactly, something is occurring. And because Weisz plays Susan from the beginning as someone who's frail, needy, afraid, and a bit crazy, her later, full-blown madness is not a surprise. Instead, you might find yourself feeling sorry for her, and agreeing with her husband that she might be healthier in a facility — instead of rooting for her freedom, as you're meant to.
By David Hare; directed by David Leveauz
Through Dec. 1 at the Public Theater, 25 Lafayette St.