Review: An Appointment with Death in 'Everybody'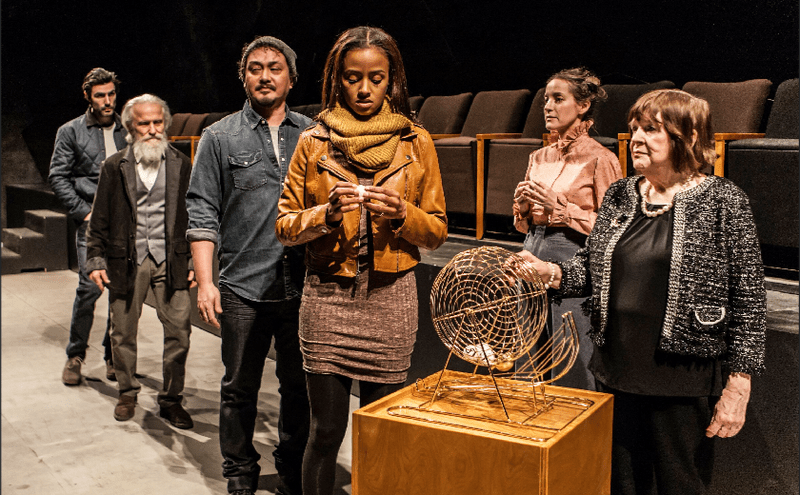 "Everybody," which is based on a Medieval morality play, has a gimmick. Five of the actors can play any of a number of roles, including Friendship, Kinship and Beauty, and at each performance, who will play which role is chosen by lottery. 
This means that the character of "Everybody," who's the stand-in for — well, everybody — could be played by a white man, say, or a black woman, depending on the night. The actors need to learn multiple roles, and occasionally wind up calling for a line they've forgotten.
It gives the play an impromptu, seat-of-the pants energy that's combined with a meditative, repetitive quality that adds heft and makes "Everybody" feel almost like a religious ritual. Certainly, it is about the biggest issues of all: life, death, love, God.
We're guided through the show by the Usher (a sparkling Jocelyn Bioh), who tells us about the lottery and helps us understand what's going on. There's a sketched-in plot, based on the morality play: the character Everybody has an appointment with Death (Marylouise Burke) and must make an accounting of his (or her) life. It might all be a dream — or it might not. Playwright Branden Jacobs-Jenkins hints, but doesn't tell. What he does say is this: in the end, we all have to face death alone. 
By Branden Jacobs-Jenkins, directed by Lila Neugebaruer
At Signature Theatre through March 19