Review: Pipilotti Rist Finds her Garden of Eden in Pixel Dots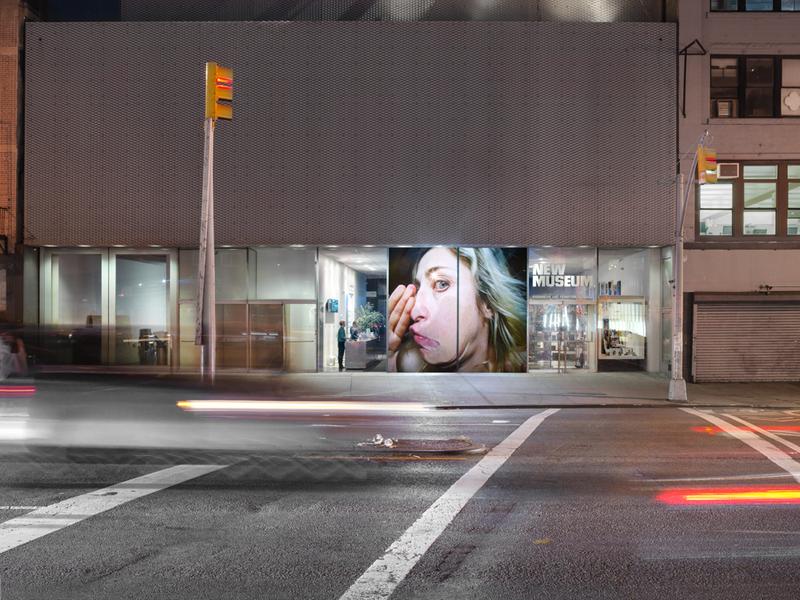 Video art might seem too new to claim its own history, but Pipilotti Rist, a Zurich-based artist of 54, is one of the medium's now-historic pioneers. In "Pipilotti Rist: Pixel Forest," her buoyant and lushly installed retrospective at the New Museum, the early works have the familiarity of classics. The best-known is probably "Ever Is Over All," (1997) a four-minute production in which a young woman strolling through a city in dreamy slow-motion surrenders to a fantasy of violence. She smashes the windshield of a parked car; a cop lets her off with a conspiratorial wink. The video legitimizes acts of female transgression, and it received a nifty nod this year when Beyoncé recycled the car-window scene in a music video for her song, "Hold Up."
That Rist's protagonist smashed a window (as opposed to, say, a plate or a coffee mug or a prized Chinese vase) seems significant. Windows afford vistas, and Rist has spent her career constructing new ones, preferably of the sort that turn your view upside down and inside out. At the New Museum, you see digitally-manipulated imagery projected on the floor, on the ceiling and into anonymous corners. Video illuminates a glowy forest of 3,000 dangling LED lights. She even projects video onto a homemade chandelier contrived from women's underwear. Do panties constitute another kind of screen? Rist makes you ask yourself funny questions.
Her recent works favors imagery culled from the natural world. She can seem like a forest sprite or a female Neptune, in love with the ocean and whirling currents, with intimations of the earth's creation. She wants to immerse you in environments of her own making. This backfires in a series of works in which you are required to step up on a block and stick you head inside a wooden viewing box – it made me feel like I was enacting the torments of prisoners at Abu Ghraib.
But elsewhere, warm feelings ebb and flow. The highpoint of the show comes on the fourth floor, where you can recline on one of 18 beds and gaze up communally at two pond-shaped screens affixed to the ceiling. As you watch shafts of sunlight slice through the water, green fronds floating by, you are supposed to feel as if you are looking up from the bottom of Monet's famous pond in Giverny. Rist, you might say, is the opposite of Laura Poitras, the documentary filmmaker whose recent show at the Whitney Museum explored the camera as a weapon of surveillance. Rist doesn't seem to care about the darker side of technology. Rather, she creates a fantasy pastoral where there's no Big Brother and the only ones watching you are your fellow flower children. Go, if you're in the mood for rapture.