Review: Latest 'Glass Menagerie' Tries New Things, Not Always With Success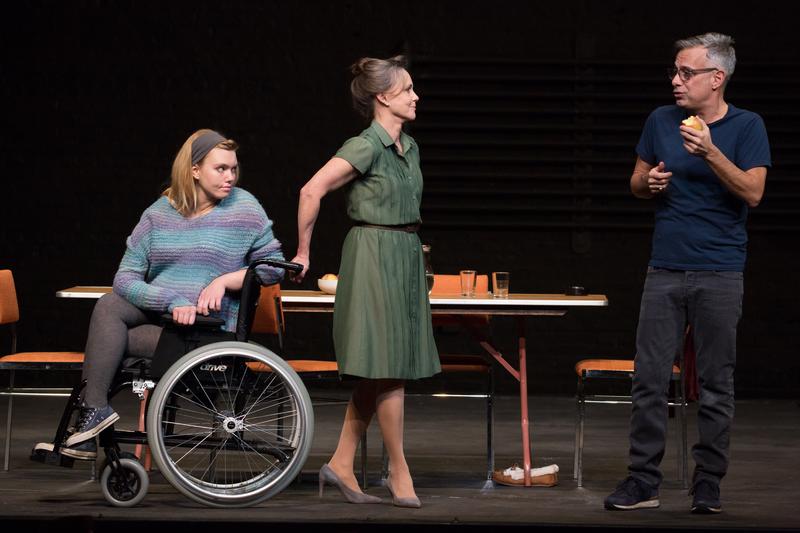 Director Sam Gold is a genius at creating intimacy on stage. He did it in the Tony Award-winning "Fun Home" and he does it again in this remount of Tennessee Williams' "The Glass Menagerie." The characters are always touching each other — hugging, helping, brushing a hand against an arm. But here, it backfires.
The Wingfield family lives in a dingy apartment in St. Louis. The father left long ago; mother Amanda sells subscriptions to make ends meet and dreams of happier days. Her son Tom works in a shoe factory and her daughter Laura wanders the city, or withdraws into herself and plays with her collection of small glass animals.
Tom just wants to escape — and usually, we understand why.
But under Gold's hand, the family feels cozy, not claustrophobic, which begs the question of why Tom is so eager to leave. Amanda, as played by Sally Field, is daffy instead of domineering. When she comes out in her fluffy, pink prom dress to host Jim, the Gentleman Caller, she looks adorable.
There's a sharp contrast between the characters' interaction and the giant, nearly-empty stage, with the actors lit harshly and wearing contemporary clothing. There's no coziness there.
Laura (Madison Ferris) is in a wheelchair — she struggles to get in and out of it. The 22-year-old Tom is played by  the 54-year-old Joe Montello (a throwback, perhaps, to the original cast, in which Tom was played by the  51-year-old Eddie Dowling). All this literal-ism (Laura is not emotionally crippled — she's actually disabled!) pulls the poetry away from Williams' play. There are a few beautiful stage pictures: rain pours over the dinner with the All-American Jim (Finn Wittrock); after, when Jim and Laura have their tête-à-tête, it's lit by a sole candle between them, bathing them in golden light. 
But the overall effect is as if Gold is just trying out a bunch of ideas: Here's what the play would be like if Laura had a lot of inner strength and also muscular dystrophy. Here's what a cutie-pie Amanda is like. Here — try some rain!
There isn't a cohesive vision. We are left, instead, with a play that's been pulled apart and analyzed and seems to be waiting for someone to put it back together again. 
By Tennessee Williams
At the Belasco Theatre