Review: Glen Close Shines in "Sunset Boulevard'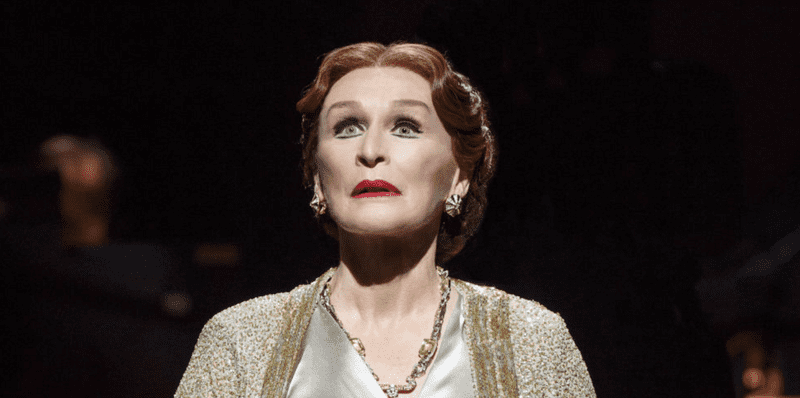 "Sunset Boulevard" always brought out the crowds, but its high production costs — the opulent set, the large cast — meant it cost a lot of money. The current revival tries to solve that problem with a bare-bones set, a bare stage girded with ramps and stairs.
Unfortunately, that only emphasizes the repetitive music and the leaden book and lyrics. 
The bright spot? Glenn Close, returning to the role of Norma Desmond that earned her a Tony Award 22 years ago. In long, shimmering robes, she captures both the wily manipulations of the aging film star and her anxious fragility. Close is certainly not a vocal powerhouse, but she's a precise actor, and as Norma, she emphasizes the fear of obsolesce and her desperation to grab onto anything — or anyone — who might stave it off. 
In a scene where she returns to the buzz of a Hollywood sound stage for the first time in 20 years, she looks around at the svelte young things in their bright 1950s colors with a mixture of regret and longing and awe — and there's a quick flash of understanding on her face. This Norma Desmond isn't completely crazy. She understands the world has passed her by. She's just unwilling to let it.
Music by Andrew Lloyd Webber; book and lyrics by Don Black and Christopher Hampton; directed by Lonny Price. Based on the 1950 Billy Wilder film.
Through June 25