Review: Leave this 'Front Page' at the Newsstand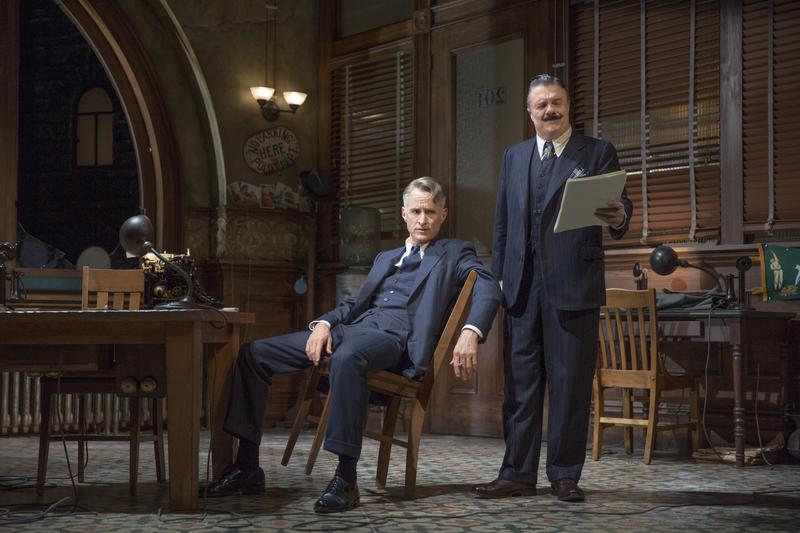 Just why anyone thought it would be a good idea to bring "The Front Page" back to Broadway in Fall 2016 — an election year — isn't clear to me.
Sure, there's the cast: Nathan Lane, who almost (but doesn't quite) save the show with his crack comic timing; John Slattery, from "Mad Men," who, surprisingly, drags the play down, despite his slick charm; John Goodman; Jefferson Mays; Holland Taylor; Sherie Rene Scott; Robert Morse; plus a good 20 others, most of them middle-aged white men.
And yes, it's about journalism — at least journalism as it purportedly was in 1928, which is to say, proudly racist and sexist. 
But it's also about an election and the manipulation of racial minorities and a violent altercation with a police officer. In this play, a public execution by hanging is just a big joke (as is terrorizing an elderly female janitor and an immigrant).
It feels a bit sleazy to watch this play now, a bit tone-deaf — especially the first act. Then Nathan Lane enters in Act II as the blustery editor Walter Burns, and he's almost funny enough to smooth over the show's unfortunate dialogue. Sadly, the rest of the cast, except for Goodman, lacks his timing, and Lane just can't do it alone.
There's much that director Jack O'Brien could have been done here — multi-racial casting. A female reporter or mayor. Some judicious chopping of terms like "bazooms." For "The Front Page" to work in our contemporary era, it needs a rewrite.
By Ben Hecht and Charles MacArthur, directed by Jack O'Brien
At the Broadhurst Theater, 235 W 44th St. through Jan. 29