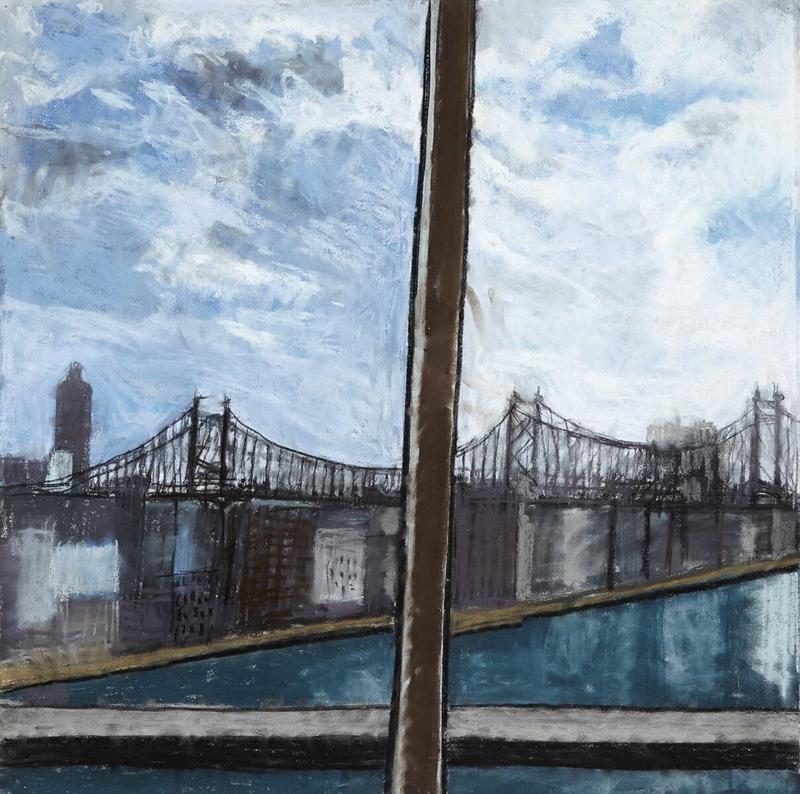 The art of drawing has always been overshadowed by flashier mediums, but this happens to be a moment when drawings are impossible to ignore. The main event is "Drawing Then," a group show of uncommon excellence at the Dominique Levy Gallery (at 909 Madison Avenue).
[Click on "Listen" for Solomon's review of the show with WNYC's Soterios Johnson.]
The title riffs on "Drawing Now," a historic survey that was held at the Museum of Modern Art 40 years ago. The new show, like its predecessor, focuses on drawings from the say-you-want-a-revolution 1960s. It contains first-rate works by Jasper Johns, Vija Celmins, Agnes Martin and Ellsworth Kelly, among others.
It seems newly clear, with the gift of hindsight, that the 1960s were a golden age for American drawing, the period when works on paper acquired the aesthetic oomph once reserved for paintings. Drawing spoke to the era's obsession with process and ideas. Compared to Jackson Pollock and the Abstract Expressionists of the '50s, who believed that the act of painting was suffused with drama, Johns and others in the '60s proved that drawing and the thinking life have a drama of their own.
Today, sadly, drawing has become less central to the practice of art. The artist Brice Marden once bemoaned to me that the vogue for photography has killed off the market for drawings, which used to be the art form that collectors favored if they couldn't afford to buy a painting. Now they buy a photograph instead.
This is not to say that drawing is an endangered species. Hardly. At the Drawing Center (33 Wooster Street), in SoHo, Jennifer Bartlett is exhibiting a poignant selection of works on paper that belong to her "Hospital" series.
Bartlett, who is now 74, began her career as a Conceptual artist enamored of grids and mathematical systems. But life, unlike art, is neither gridded nor systematic, and the works in the show – pastels, all – are based on Bartlett's distressing experiences as a patient at New York-Presbyterian Hospital in 2012.
The strongest pieces capture the world beckoning outside her hospital windows. There are views of the East River in which the water mesmerizes with its harmonies of blues and greens; and views of the Triboro Bridge that endow New York with a bright Tiepolo sky. Bartlett finds so much pleasure in the urban landscape that the sidewalks of New York may look more alive to you after you leave the show.