REVIEW: 'Beauty Queen of Leenane' Strikes at the Heart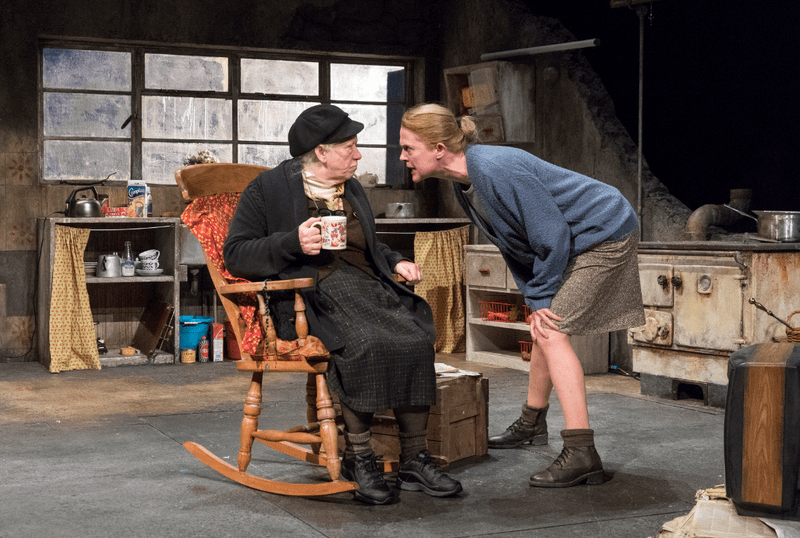 Maureen Folan (Aisling O'Sullivan) and her mother Mag (Marie Mullen) live in a dingy little shack in small town in Ireland called Leenane.
In the "Beauty Queen of Leenane," the two of them suffocate each other with their mean pettiness — their casual cruelty peppers the play with humor and horror. Mag throws urine from her chamber pot over the dishes in the sink every morning. Maureen regularly insults her mother — and worse.
But then a sweet man with prospects (Aaron Monaghan) courts Maureen. The possibility that Maureen might leave their home, their town, even their country, spins both women into a very, very dark place.
This fierce black comedy is part of a trilogy of plays by playwright Martin McDonagh. All three explore poverty and desperation in Ireland and how it can lead people to turn on each other. But O'Sullivan and Mullen keep the sometimes-grisly events in "Beauty Queen" from becoming too grim to bear. They both have an undercurrent of vulnerability which keeps them from being pure monsters and instead, explains something about the human condition: we are the way we are because someone taught us to be that way. 
By Martin McDonagh, directed by Garry Hynes
Ireland's Druid Theater at BAM through Feb. 5.