The Takeaway
Childhood Trauma as a Medical Problem: One Doctor's Crusade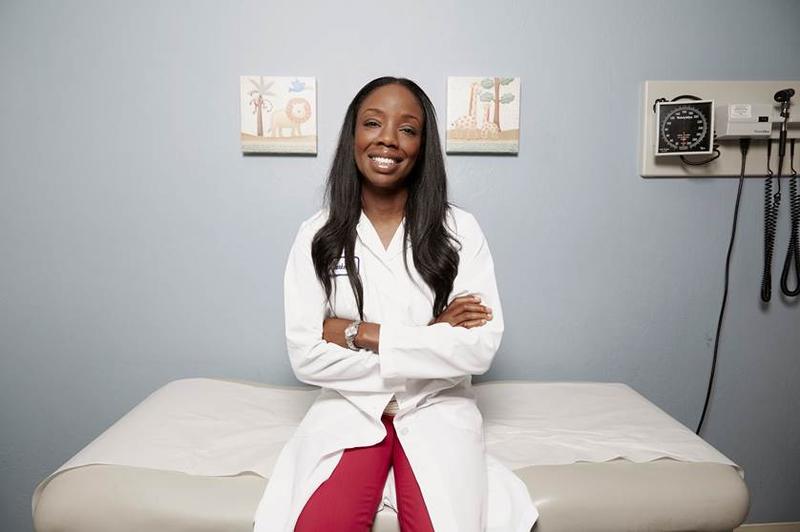 When she first opened her pediatric practice in the Bayview-Hunters Point neighborhood of San Francisco, Dr. Nadine Burke Harris realized that her patients' needs went far beyond routine childhood vaccinations and check-ups. 
According to the 2010 Census, approximately 30 percent of Bayview-Hunters Point's children live in poverty. Many suffer from the problems that often go along with poverty: abuse, neglect, uncertainty about food and housing.
The clinic, now known as the Center for Youth Wellness, opened in 2007 in the midst of great strides in neuroscience research. As Dr. Burke Harris tells The Takeaway's John Hockenberry, this research demonstrates that childhood trauma—what Burke Harris's team calls "toxic stress"—dramatically influences future brain development and future medical health. 
"Exposure to high degrees of adversity, such as living in poverty or, for example, being exposed to abuse or neglect, can dramatically affect brain architecture, which is brain structure and function," she explains. 
With this research in mind, Dr. Burke Harris decided to transform her practice from one that focuses on traditional pediatric care, to one that sees childhood adversity as a medical problem, an issue that affects mental as well as physical health. 
"In my patients I actually see that when we intervene early, they do so much better," she says.