Revealed: The WTC Performing Arts Center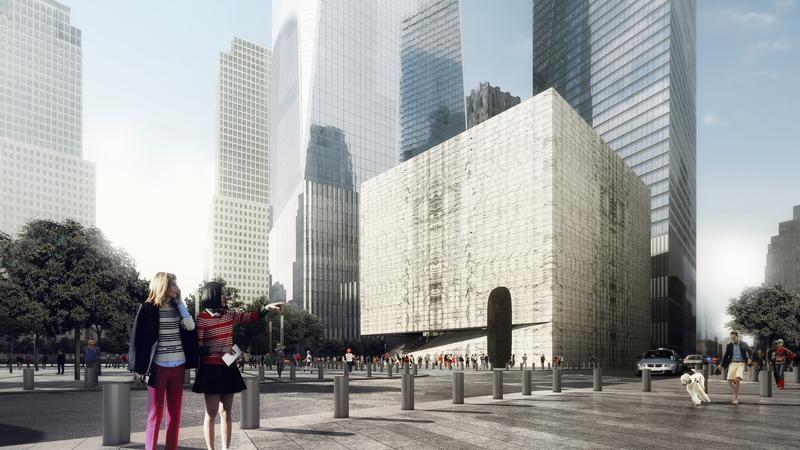 One of the last pieces of the rebuilt World Trade Center complex is finally coming into view.
Designs have been released for the performing arts center, to be named for businessman Ronald Perelman (after making a $75 million donation for its construction). It's a boxy construction with a veined marble exterior created by New York-based architecture firm REX. The marble is laminated with insulated glass so that by night, it will glow, revealing the figures of people moving about inside the building.
The Perelman Center will be located just to the east of the One World Trade Center tower, with groundbreaking planned in 2018, and then opening two years later. The price tag for the 90,000 square-foot building price tag is now estimated at $243 million. Federal funds along with private money will pay for the center, which has experienced delays over the years.
The venue will have three performance spaces as well as a rehearsal room. Already, the Tribeca Film Festival plans to be based at the center during its annual run. As a part of today's announcement, Brooklyn native Barbra Streisand will be the new chairwoman.