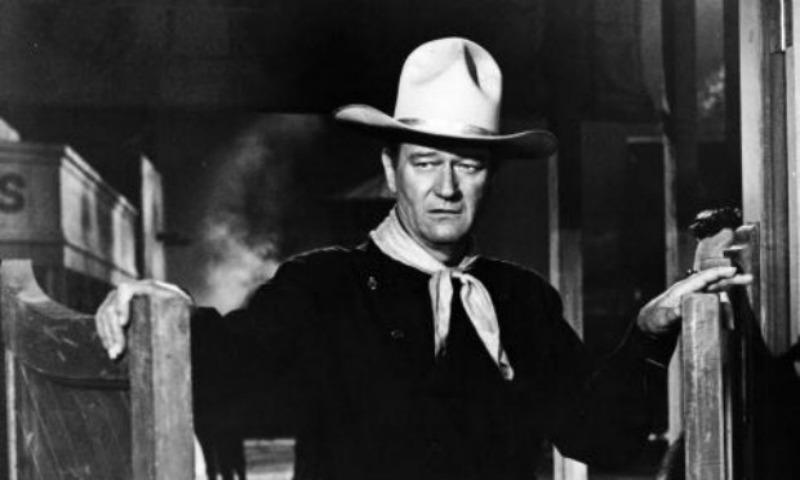 Western movies are back in a big way — but not in the way you remember. Today's Westerns aren't the John Ford Cinemascope spectaculars of the 1950s or the spaghetti Westerns of the '60s.  Instead, they take elements of those classic Westerns, like core American myths and big cinematic panoramas, and place them everywhere from the 1820s wilderness of "The Revenant," to the dystopian future of "Mad Max: Fury Road," to outer space in Ridley Scott's "The Martian." 
Kurt Andersen speaks with some of the directors behind this year's contemporary Westerns, and with Wesleyan University film professor Jeanine Basinger, to figure out: what makes a Western, a Western? And why, after a hundred-odd years, are they the genre du jour?
For director Alejandro González Iñárritu, "The Revenant" doesn't fit neatly into the genre. "Sometimes Westerns can be understood by guys with hats, and shooting guns in saloons, getting drunk, you know what I mean?" he says.  "And that's not the kind of Western this is."
Director George Miller also didn't originally see his "Mad Max" series as a Western. "Until some French critics picked up on the first Mad Max, seeing it as a western on wheels, it never occurred to me," Miller says. With outlaws, anarchy and desolate landscapes, Miller says he's now hyper-aware of his series' place within the genre.
And while Ridley Scott's "The Martian" does not feature cowboys and Indians, it does feature a pioneer by himself on the plain. It just so happens, that plain is on Mars.
Though Westerns have been around for a hundred-odd years, film professor Basinger doesn't see them disappearing anytime soon. "They are a reason to go out of your house to see the movie because of the landscape," she says. "It's a way of saying, 'don't stay home and watch this on your wristwatch.'" 
Music Playlist
Main Title

Artist: Elmer Bernstein

Album: Big Jake Original Recording

Label: Prometheus CD Club

How the West Was Won

Artist: Alfred Newman

Album: How the West Was Won

Label: Rhino

Arriving at Fort Kiowa

Artist: Ryuichi Sakamoto & Alva Noto

Album: The Revenant

Label: Milian Records

First Dream

Artist: Ryuichi Sakamoto & Alva Noto

Album: The Revenant

Label: Milan Records

Sad Departure

Artist: Elmer Bernstein

Album: True Grit

Label: Varese Sarabande

Theme from 'A Fist Full of Dollars'

Artist: Ennio Morricone

Album: A Fist Full of Dollars

Label: Razor & Tie

La Lettera di Lincoln

Artist: Ennio Morricone

Album: The Hateful Eight (Original Motion Picture Soundtrack)

Label: Decca

Main Title/The Searchers

Artist: Max Steiner

Album: The Searchers Original Motion Picture Soundtrack

Label: Red Bitch Music