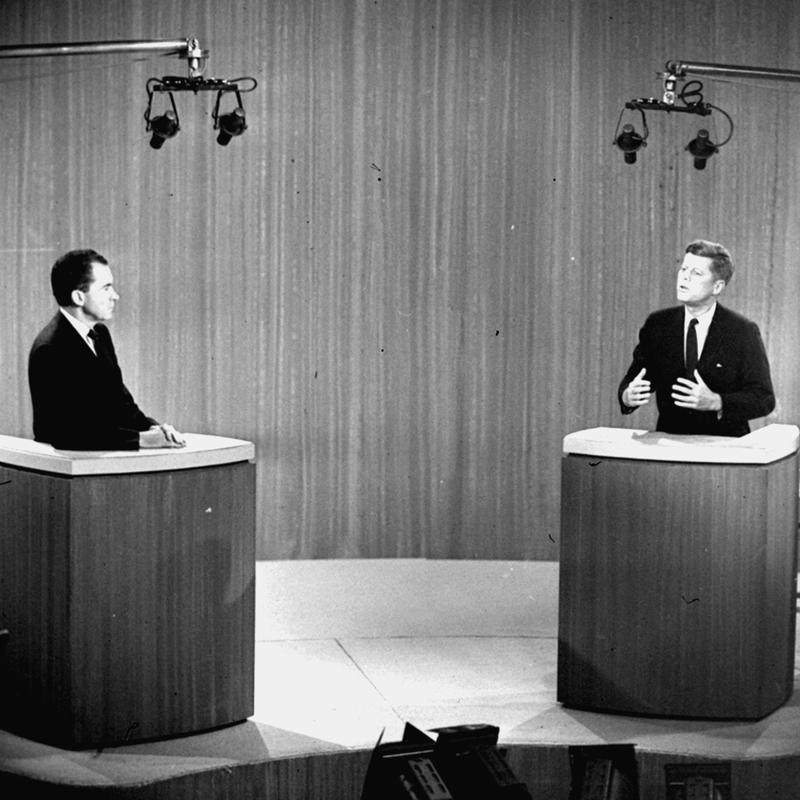 Click on the 'Listen' button above to hear this interview.
Presidential candidates Donald Trump and Hillary Clinton will be on the same stage tonight at Hofstra University on Long Island. Many are calling it the debate of the century, and some have speculated that it will be the most watched television event ever.
In 1984, Richard Nixon had some advice for presidential candidates at the debates. In an interview in 1984, he said that he "would urge all prospective candidates in the future, be sure that more important than what you say is how you look on television."
Nixon's advice stemmed from a long held perception that he lost the first presidential debate in 1960 to John F. Kennedy based on his sweaty forehead and five-o-clock shadow.
Our partners at the Retro Report documentary team have taken a look at how the news media has changed in decades since, how networks cover the debates, and how that coverage has influenced how people decide who wins a debate. Erik German, a producer with Retro Report, weighs in.
Check out Retro Report's full piece below, and click on the 'Listen' button above to hear our full conversation with Erik German.