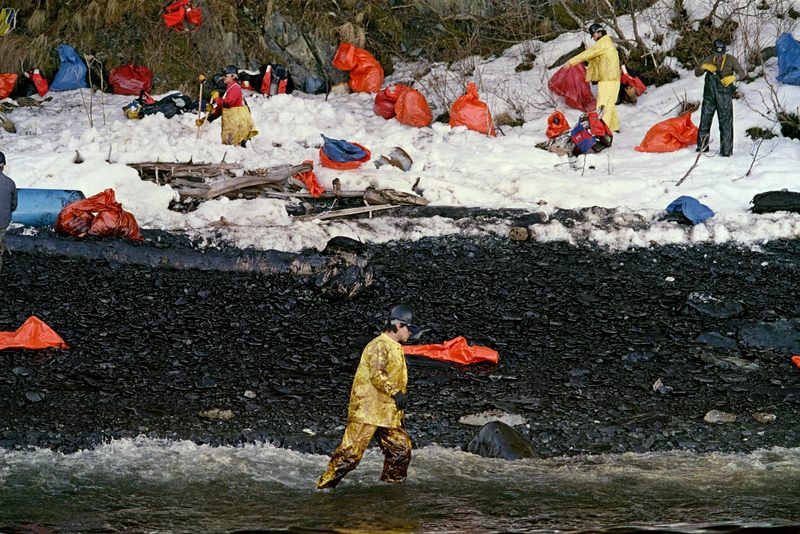 This week our friends at the Retro Report documentary team look back at a cold March night in 1989 that sparked one of the worst environmental disasters in U.S history.
On that frigid Alaskan night, the Exxon Valdez tanker ran aground, spilling 11 million gallons of crude oil into the waters of Prince William Sound—making clear how vulnerable the environment is to the transportation of fossil fuels.
The spill led to tighter regulations and reforms, but as the Deepwater Horizon oil spill in the Gulf of Mexico demonstrated, many of those lessons were forgotten after more than 20 years.
Scott Michels, reporter for Retro Report, joins The Takeaway to examine how the spill happened and what we did and didn't learn from the disaster. 
Watch a video of Retro Report's findings below.