To Improve Access to Newark's Best Schools, District Pushes Choice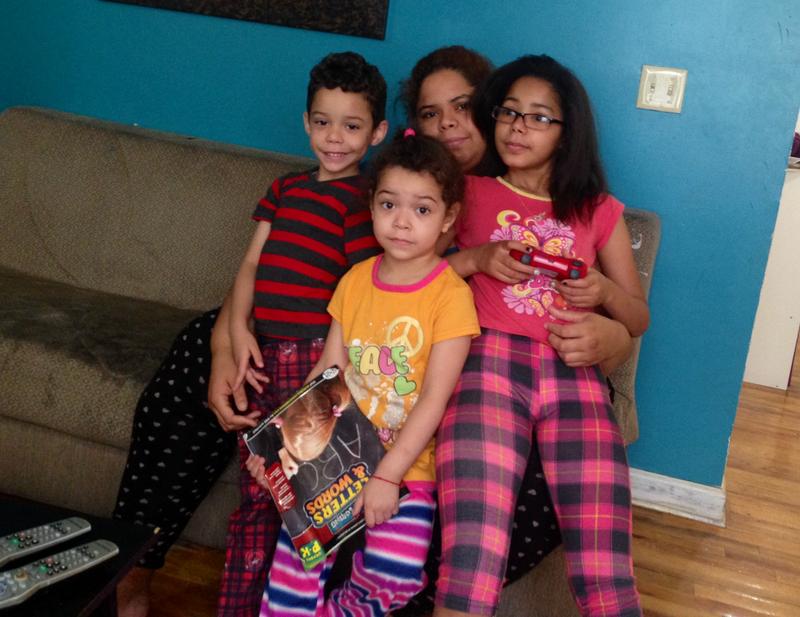 Until this year, parents who wanted to secure a seat for their children at a top performing charter school in Newark would camp out on a sidewalk outside of the building.
Gabriella Wyatt, who oversees enrollment at Newark Public Schools, says there was no fair process.
"Enrollment and policies were just all over the place," Wyatt said. "There were no rules. Nor was it a level playing field.
Top performing charters have been drawing students away from neighborhood schools, leaving them nearly vacant and under-funded, she said. The district instituted a new enrollment system aimed at balancing out enrollment numbers throughout the district and increasing access to school choice.
Students whose neighborhood schools are under-performing are no longer required to attend them. But there's no guarantee they won't still get placed there.
Families rank their top school choices, regardless of whether they are traditional public schools, charters or magnets, and students get assigned to one of them. 
In its first year under the new enrollment system, 67-percent of Newark students got matched to one of their top three choices:
90-percent of kindergarteners.
77-percent of 5th graders
69-percent of 9th graders
Who Gets Top Priority?
This year, six schools were either closed, re-purposed or turned into charters. Another six moved to a new location.
About 3,800 students were affected by the reshuffling. Those students were supposed to get top priority over which schools they attend. But that didn't always happen.
Yerlin Holguin still doesn't know which school she's attending.
"I'm really worried because I'm going to have to be homeschooled and that's not fun," the nine-year-old said.  
Her school, Roseville Elementary, was closed after a two year battle to keep it open.
She and her mom just wanted her to get placed at a school that was close to her home – even if that school was deemed low-performing.
"Even the bad schools didn't choose me and I'm an A-B student," she said. 
There were more applications than there were spots at every school they chose.
Close to 4,000 families were in the same position. They didn't get matched in the first round and were asked to submit another list with their 9th and 10th school choices.
Yerlin's mom, Yeraldin Holguin, says none of those options would have worked for their family. Holguin is a stay at home mother in Newark's West ward. She has two other young children and no car, so she would have to buy bus tickets for herself and the two other kids.
"All the other schools are in South Newark," Holguin said. "To get to the South I have to take one, two, maybe three buses to get over there and who is going to pay for that every day?"
Newark doesn't have a school bus system. It gives city bus passes to students who live more than a couple miles away from their campus.
But Holguin says her 5th grader is too young to take mass transit alone. City buses don't drop kids off at their school, and Holguin says Newark isn't a safe city.
The district has announced it will shuttle students from their old school to their new building if they attended one of the campuses that have now closed.  
Everyone else will have to rely on the city bus.
But the district says it's also working on mapping safe routes for students who walk to school.
Houlguin doesn't plan on living in Newark by the time those options become available.
"I'm just going to move out of Newark because I am just tired of the school system," she said.
"Even if we do get placed in a school, what if that school is going to get closed next year?"