In Response to Stop and Frisk Allegations, Retailers to Post a 'Customer's Bill of Rights '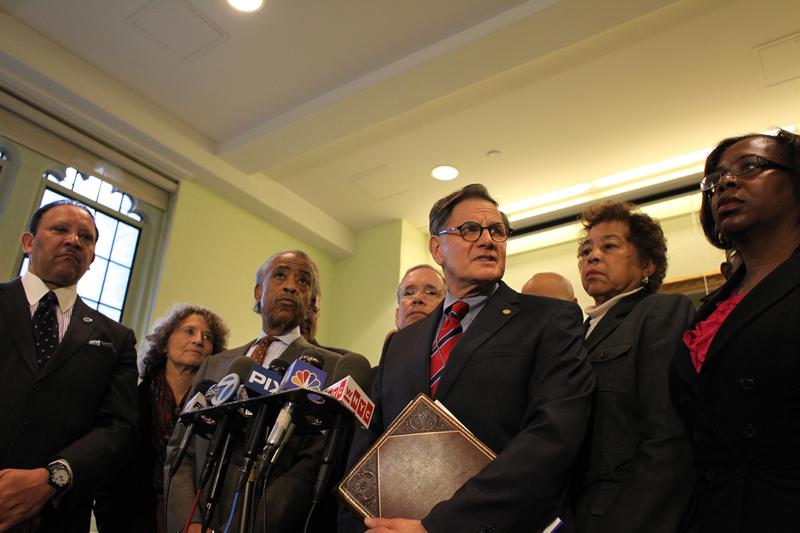 A coalition of major retailers and civil rights groups have co-written a "Customer's Bill of Rights," which the Retail Council of New York said will be posted in stores this week. The goal: to ensure black shoppers won't be racially profiled for making expensive purchases.
The Reverend Al Sharpton met with representatives from stores including Barneys, Macy's, Saks Fifth Avenue, Bergdorf Goodman, Lord & Taylor and The Gap to define what exactly racial profiling is. The "Customer's Bill of Right's" states "Profiling is an unacceptable practice and will not be tolerated."
The document is not legally binding.
"We intend to stay on this until we can guarantee that racial profiling and shop and frisk become something of the past and that the boundaries are clear with NYPD and retailers," Sharpton said Monday.
The two groups first met in late November after several black shoppers alleged they were racially profiled at Macy's and Barneys New York.
The stores deny they had policies that targeted black customers.
Sharpton said he hopes to now meet with incoming Police Commissioner William Bratton to discuss the NYPD's role in policing retail stores, "to have the NYPD agree on what those boundaries ought to be."
Macy's Senior Vice President Edward Goldberg joined Sharpton at Monday's announcement and said his organization "subscribes to the document," and said, "I think we're making excellent progress." 
But when asked if he saw any problems with Macys' previous policies regarding racial profiling he said, "It's hard for me to answer that, I just don't know."