Resettlement Group Continues Work Amid National Uncertainty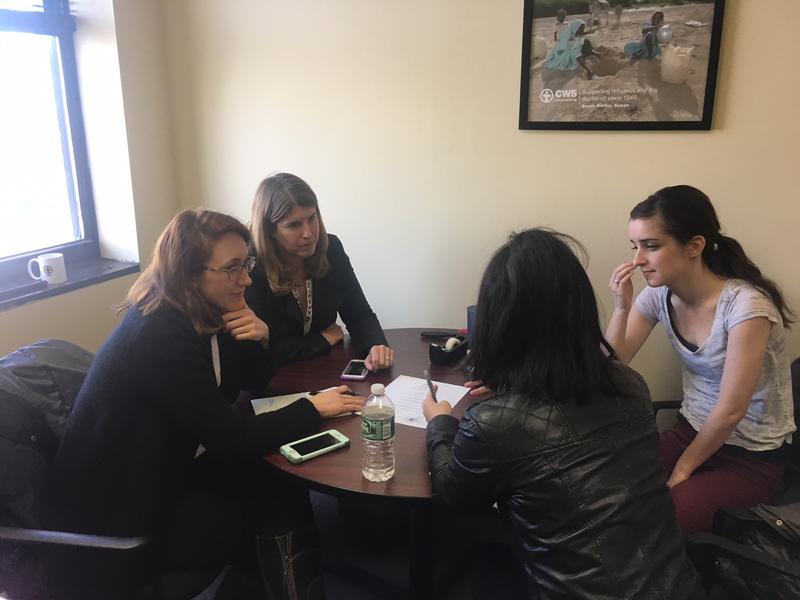 In the two weeks following a stay on President Donald Trump's ban on travelers from seven majority-Muslim countries, the Jersey City office of resettlement agency Church World Service had to find housing for two dozen refugees coming to the United States. 
Director Megan Johnson says in an average month, her office resettles closer to 15 people. But lately, it's been very busy.
"We are mobilizing everybody, then stopping everybody," she said. "We don't know exactly what's going to happen moving forward." 
Johnson's office is one of many that is struggling to continue its work amid national uncertainty over immigration policy. Trump is expected to issue a new order this week, following the stay granted by the Ninth Circuit Court of Appeals.
But groups like Church World Service are forging ahead, despite the uncertainty. Last week, Johnson met with a grassroots group, Greater New York City Families for Syria, to talk about how they might work together. The group started on Facebook in late December, and now has over 1,300 members. The goal is to create a network of people ready and willing to help out when help is needed. 
Johnson said it's help from the public, including putting pressure on public officials, that will ultimately make the difference. Her agency is currently working to find housing for its next family, scheduled to arrive from Afghanistan early next month.