The Takeaway
Research Chimpanzees Get New Start in Sanctuary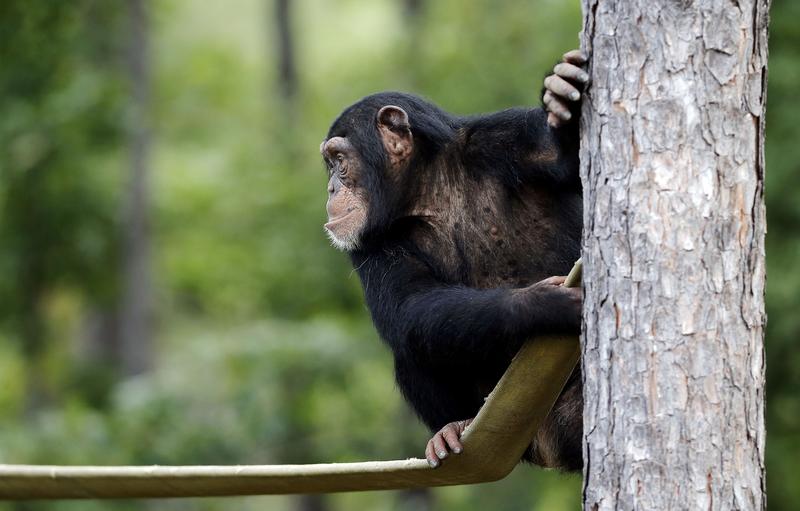 Click on the 'Listen' button to hear the interview.
Life is about to be quite different for more than 200 chimpanzees in the America's Southern states.
Years ago, a set of primates were born a lab and used for biomedical research at the New Iberia Research Center at the University of Louisiana. Last week, nine of those chimps - Jennifer, Gracie, Genesis, Buttercup, Charisse, Emma, Gertrude, Latricia and Samira - arrived at Project Chimps, a sanctuary in Blue Ridge, a small town in northern Georgia.
This move marks the end of privately funded research on chimps in the U.S. It's also the largest transfer since captive chimps were granted endangered species status in June 2015.
Sarah Baeckler Davis, president and CEO of Project Chimps, talks about the challenges that lie ahead for acclimating the chimps to a more natural way of living, and how this move will affect the research world.