The Brian Lehrer Show
Republicans Try an Obamacare Replacement; A Woman's Rise to Power; What Women in Politics Endure; Historical Fiction Challenge: Who Gets to Tell a Story?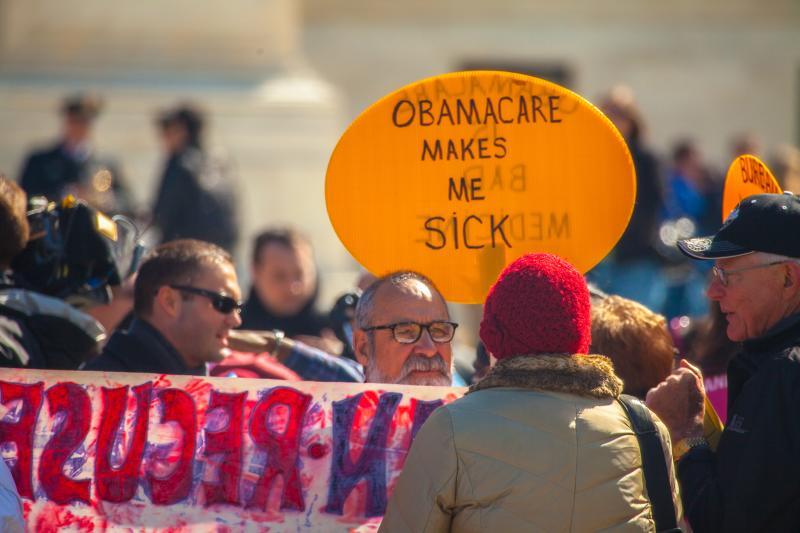 Coming up on today's show:
Elisabeth Benjamin, vice president of health initiatives at Community Service Society and Co-founder of Healthcare for All New York, discusses the details of the new Obamacare replacement bill House Republicans unveiled Monday.
Helene Cooper, The New York Times Pentagon correspondent and the author of Madame President: The Extraordinary Journey of Ellen Johnson Sirleaf (Simon & Schuster, 2017), talks about the rise to power of the Liberian President Ellen Johnson Sirleaf -- the first female head of state of an African nation.
Susan Chira, Senior correspondent and editor on gender issues for The New York Times, discusses what Hillary Clinton and Kellyanne Conway have in common.
Christopher Bram, author of nine novels and The Art of History: Unlocking the Past in Fiction and Nonfiction (Graywolf Press, 2016), and Kaitlyn Greenidge, columnist and author of the novel We Love You, Charlie Freeman (Algonquin Books, Reprint edition 2016). In the year of alternative facts, and fake news, The Brian Lehrer Show and CB present a historical fiction challenge. Much like the climate of the news today, the genre of historical fiction is a mixture of hard fact and artistic license.