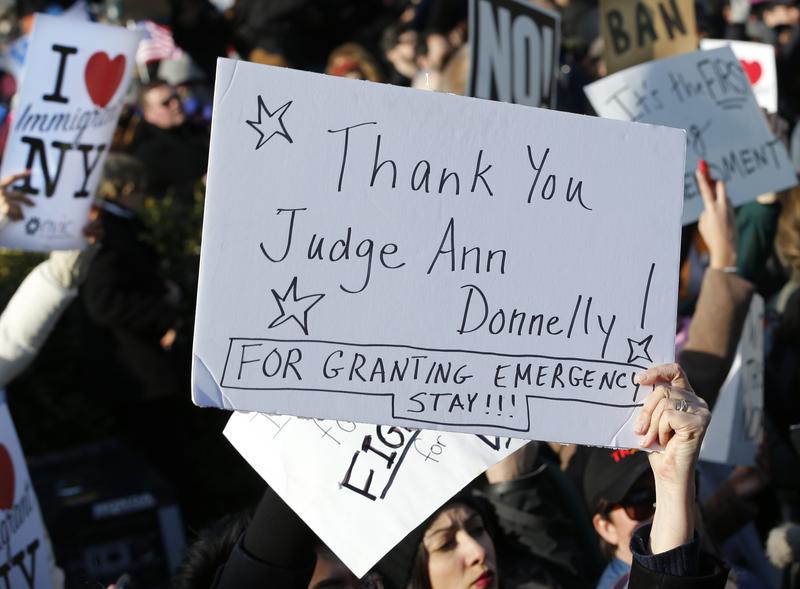 Over the weekend, protesters demonstrated at airports and in cities across the nation in opposition to President Trump's executive order banning Syrian refugees and immigrants from seven majority-Muslim nations. A ruling by a federal judge on Sunday night put a stay on parts of the order, an act that is being perceived as a victory by some.
Congressional leaders are among those who are divided over the order, with Republicans John McCain and Lindsey Graham both criticizing the ban for being what they see as "a self-inflicted wound in the fight against terrorism."
The Takeaway's Washington correspondent Todd Zwillich reports.