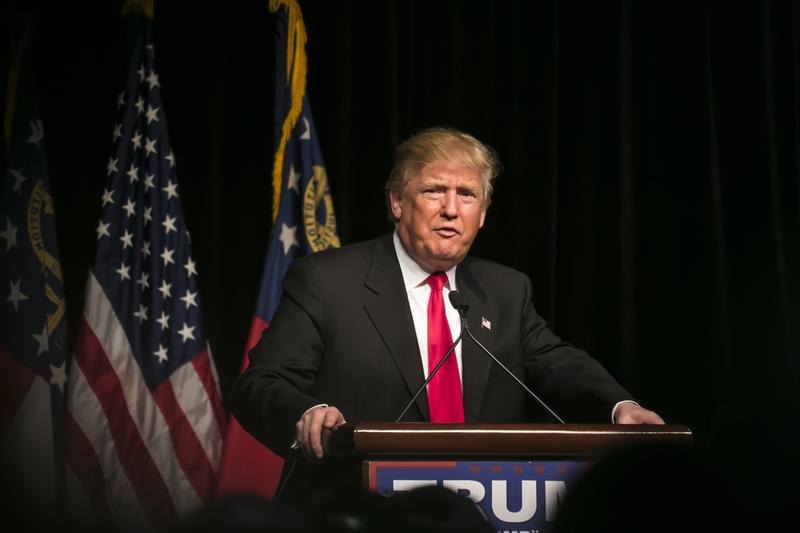 Click on the 'Listen' button above to hear this interview.
It's becoming almost a ritual for elected Republican officials: Donald Trump says something outrageous or offensive, and his backers make statements distancing themselves from their nominee while continue to support his candidacy for president. The latest incident involves the back and forth Mr. Trump has found himself in with Khizr Khan, the father of a Muslim-American Army captain who was killed in Iraq in 2004. 
GOP leaders like House Speaker Paul Ryan and Senator Majority Leader Mitch McConnell have denounced the comments Mr. Trump has made without mentioning him by name, but are still backing his run for the White House. President Barack Obama has noticed this trend, saying Tuesday that Trump is "unfit" to be president.
"The question they have to ask themselves is, 'If you are repeatedly having to say in very strong terms that what he has said is unacceptable, why are you still endorsing him?" Mr. Obama added.
It seems enough is enough, at least for some Republicans. A few prominent members of the GOP establishment — including Richard Armitage, George W. Bush's former deputy secretary of state, and Meg Whitman, a big time Republican fundraiser and the CEO of Hewlett Packard — are coming out in opposition to Trump and in support of former Secretary of State Hillary Clinton
Here, Craig Snyder, chairman of the 'Republicans For Her' Super PAC, explains how Republican Clinton supporters are attempting to navigate the waters in this election year. Click on the listen button above to hear our full interview with Snyder.