The Takeaway
Reports of Voter Intimidation Come in Alongside Early Voting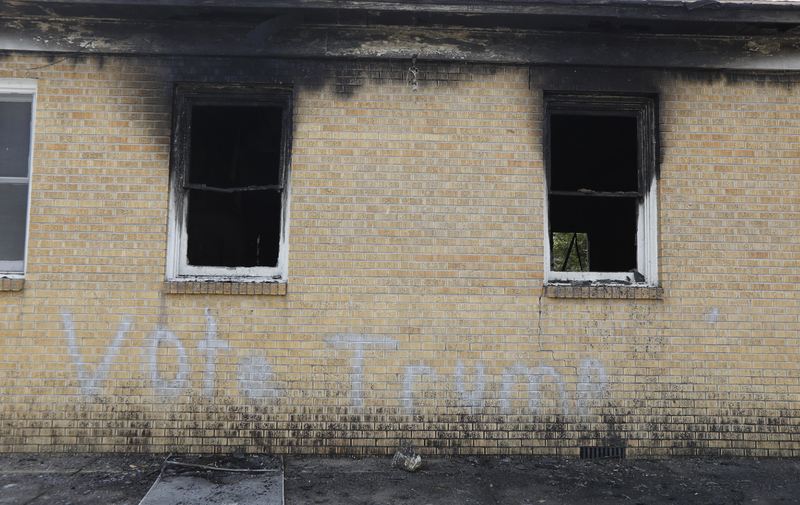 Click on the 'Listen' button above to hear this interview.
There are just five days to go before Americans head to the polls to choose the next president, but it appears that there will also be another group of people at polling stations across the country who are not voting, but watching.
"You've got to go out and you've got to get your friends and everybody you know and you've got to watch your polling booths because I hear too many stories about Pennsylvania, certain areas," GOP Candidate Donald Trump said to supporters at a rally in the state in October. "I hear too many bad stories and we can't lose an election because of you know what I'm talking about."
Whether or not the actions of American citizens can be directly attributed to his calls for monitoring, the Democratic and Republican parties have already filed half a dozen complaints about such behavior, and state Democratic parties in Arizona, Ohio, Nevada, and Pennsylvania are suing the Trump campaign for what they describe as encouraging unlawful voter intimation.
In New Jersey, a federal judge has ordered the Republican National Committee to turn over all communications with the Trump campaign that might tie it to "ballot security." Election officials in Ohio and Nevada have also reported instances of harassment of people voting early.
According to The Huffington Post, more than 2,700 people have signed up to becomes volunteer poll watchers for Stop the Steal, a pro-Trump group run by GOP operative Roger Stone. 
The Takeaway received the following statement from the Trump campaign by way of the Republican National Committee:
"The complaints are long on rhetoric, short on substance, and are clearly designed to change the subject away from Hillary Clinton's mounting legal problems. Stop the Steal and Roger Stone are not affiliated with the campaign, and we have no idea what they are doing. The campaign is doing everything in accordance with applicable law — the suit does not challenge this, and asks only that the law be followed, which the campaign is already doing."
On Tuesday night, the Hopewell Baptist Church in Greenville, Mississippi was vandalized and set on fire, with the words "Vote Trump" spray painted on an exterior wall. Authorities there are treating the act as one of voter intimidation that amounts to a hate crime.
For more on this issue we turn to Leah Wright Rigueur, the author of "The Loneliness of the Black Republican: Pragmatic Politics and the Pursuit of Power" and an assistant professor of public policy at the Harvard Kennedy School of Government.