Reporter's Notebook: Mayor de Blasio, Happy Warrior
Mayor Bill de Blasio is three weeks into his new gig, and reporters who cover him regularly are getting to know what to expect when the mayor shows up, often later than scheduled. He can be charming, a little funny and occasionally combative.
Friend and senior adviser Peter Ragone has known de Blasio for close to 20 years. In assessing his friend's style, Ragone compared the mayor to Alfred E. Smith, a governor of New York in the 1920's who was once called the "Happy Warrior."
"In a lot of ways, Bill de Blasio is 21st century version a 'happy warrior.' Someone who is fighting for the things that New Yorkers need but doing it with a smile and sometimes a joke," Ragone told WNYC.
Listen to this reporter's notebook from WNYC's Brigid Bergin to hear what it's like to cover the mayor in his first weeks at City Hall and on the snowy streets of the city.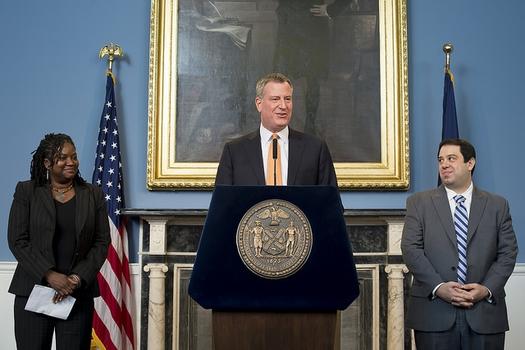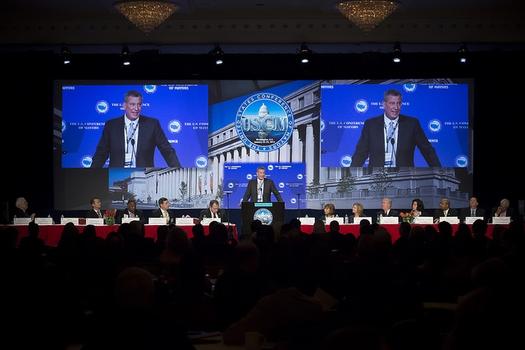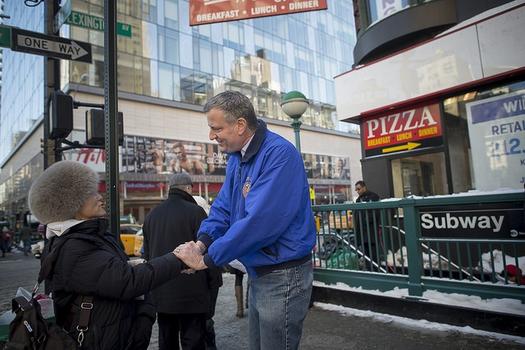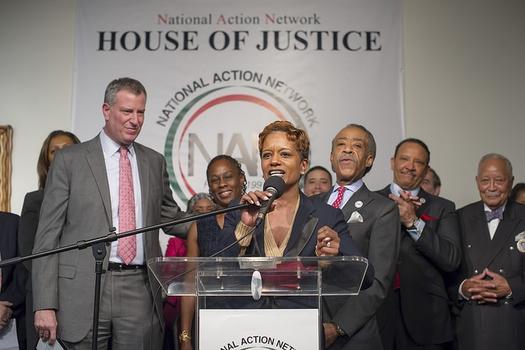 of