This is Why Public Housing Buildings Are Falling Apart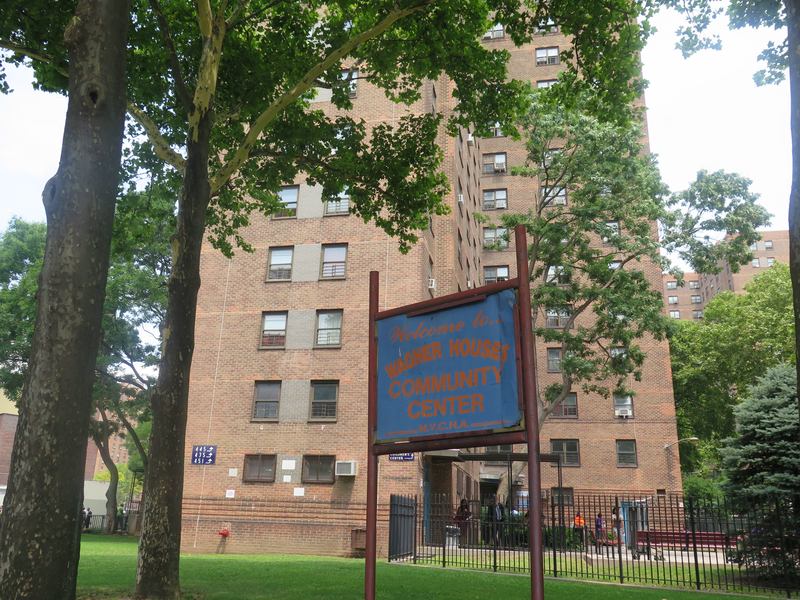 New York City's public housing authority went from being a national model to one of the worst landlords in the city in the decade between 2001 and 2011 — that's according to a new report by the Community Service Society, one of the city's oldest and largest advocates for the poor. 
The report blames most of the problem on a decline in funding that started at the state level in 1998. At the time, the housing authority was perceived to be flush with federal funds, so former Gov. George Pataki pulled state funding that had been used to operate more than 12,000 NYCHA apartments. Several years later in the midst of a recession, the city followed suit by ending its operating subsidies for 8,000 public housing apartments, said senior housing policy analyst Victor Bach, who helped author the report. At the same time, federal funds were continuing to shrink.
The public housing authority needed to take drastic measures.  
"And that meant taking funds out of reserve. That meant transferring capital money into operations and it meant reducing the work force, " Bach  said. 
The result: major repairs were put off, maintenance declined and serious deterioration set in. Bach estimates the housing authority needs up to $15 billion to address the repair backlog.  The report calls for the city and state to provide the funds. 
But to return to viability, NYCHA needs to do more than just deal with shoddy conditions. The authority must also figure out how to afford day-to-day operations. In order to generate revenue, the report says the housing authority should go forward with plans to build private apartments on open space within the current public housing developments — as long as NYCHA can first build consensus among residents. The Bloomberg administration attempted private development projects already, but was met with strong opposition from tenants who feared heavy construction and the pressures of gentrification that new, market-rate housing would likely bring.
A NYCHA spokeswoman said the problems laid out in the report are ones that the current chair has inherited and is working to fix. Among NYCHA's cost saving measures is an attempt to reduce overtime pay. The authority also wants the city to permanently take over the cost of policing which amounts to about $70 million a year. The de Blasio administration agreed to relieve NYCHA of its payment to the NYPD in 2014, but the assistance was supposed to be a one-time arrangement. Bach believes the city should go further and take over public housing's remaining senior and community centers as well. 
The report also touches on management issues at NYCHA. It says that while the authority must comply with strict federal regulations, there isn't enough budget oversight or transparency at the city and state level. And that's made it difficult for the city and the public to fully understand just how dire the situation is.