Report: New York and New Jersey Must Prepare for 'Permanent Flooding'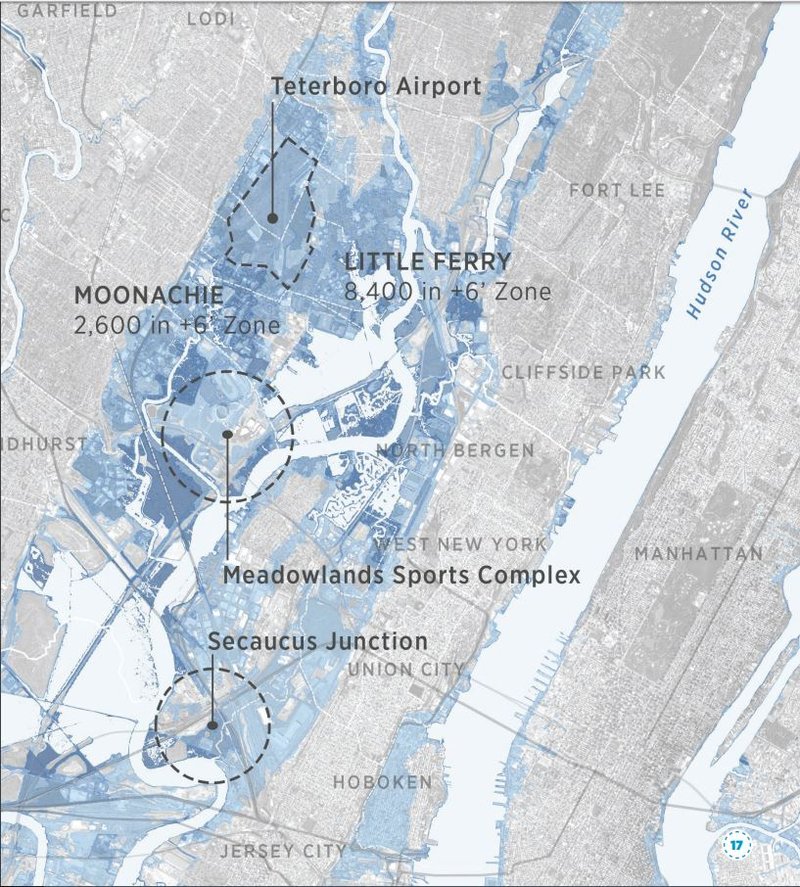 Teterboro Airport could be permanently flooded with as little as one foot of sea level rise, according to a new report from the Regional Plan Association. "Under Water: How Sea Level Rise Threatens the Tri-State Region" details the possible consequences of sea level rise in New York City and its surroundings. The expected effects include:
-       Three feet of sea level rise (possible by the 2080's) would imperil much of the infrastructure in the New Jersey Meadowlands, which includes important road and rail lines, Met Life Stadium, and the American Dream megamall (now under construction).
-       With six feet of sea level rise (possible early in the next century), 619,000 people would be displaced, and 280 square miles of land would be submerged.
-       Among the communities with the largest numbers of people at risk: Hoboken and Jersey City in New Jersey, and Oyster Bay, Hempstead, and New York City in New York.
The report says local governments have begun to plan for more severe storm surges, like Sandy, but too little has been done to prepare for permanent flooding.
"The 2015 international Paris agreement to limit future greenhouse gas emissions must be implemented if we are to have any hope of avoiding catastrophic effects from sea level rise," the report says. President-elect Donald Trump said, when he was a candidate, that he would withdraw the United States from the agreement.