Report: Low-Wage Workers Face Longest Commutes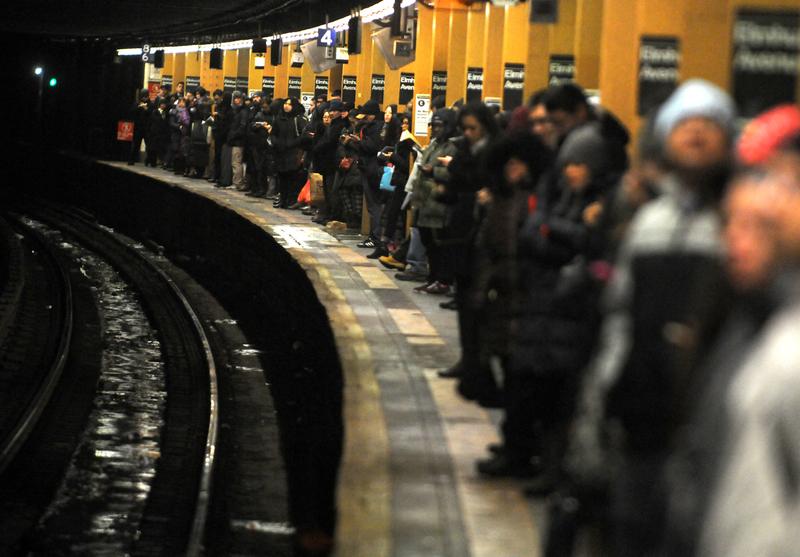 A new report finds lower-paid workers in New York City tend to have the longest commutes.
The analysis from New York City Comptroller Scott Stringer's office says on average, full-time workers put in more than 42 hours each week — plus six more hours commuting. Those who earn less, such as security guards and home health aides, tend to travel even longer.
Higher-paid workers, like CEOs and doctors, tend to work longer hours — but have shorter commutes.
"This means employees in the Big Apple get paid less than it appears on an hourly basis," said Stringer, "because their commutes are significantly greater than anyone else in the country."
John Raskin, the head of the advocacy group Riders Alliance, says that disparity points to the need to invest in transit.
"If you work as a high-paid professional, poor transit service is inconvenient and costly," he said in an email. "But if you work as a home health aide or security guard, poor transit can mean missing a day of work or losing a job altogether. Low-income New Yorkers have the most to lose from underinvestment in public transit, and the most to gain from a transit system that is reliable and comprehensive."
The comptroller's report comes at a time when the MTA is struggling to close a $15 billion gap in its current five-year capital plan.
Overall, when commuting time is included, New Yorkers have a longer work week than their counterparts in the next 29 largest cities. The report notes that despite these long commutes, New Yorkers are not more likely to work from home or have a flexible schedule.
The report evaluated work and commuting times based on 1990 and 2000 census data.
Want to see how your commute stacks up? Check out our transit time map.